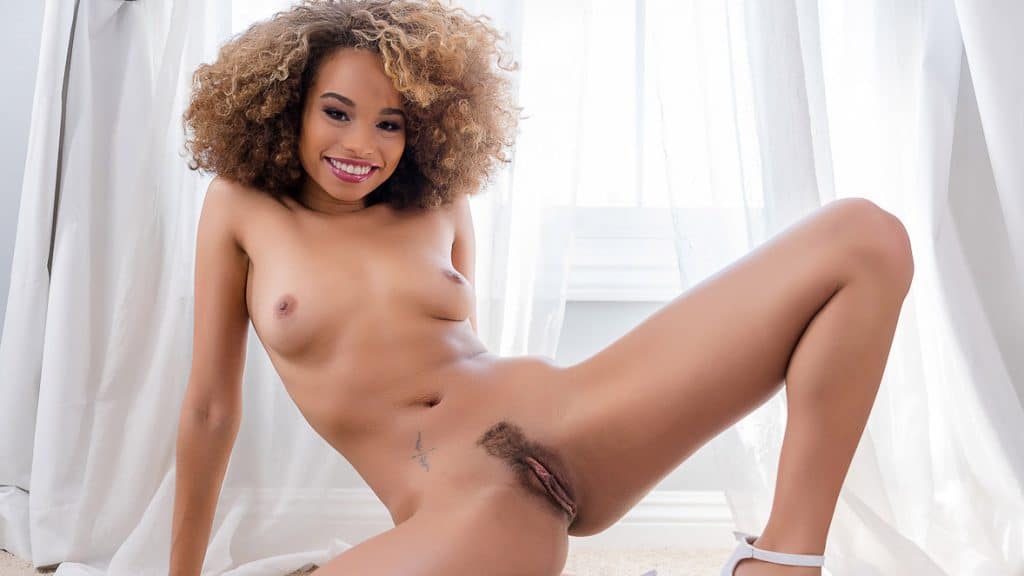 Let's get one thing straight: black girls are hot, but they don't get enough attention in porn. On most sites, you have to sift through pages of white girls to find a single woman of color, and I find it even harder to track them down on VR porn sites sometimes. Sexy black women shouldn't be so hard to find, that's why I decided to round up some of the best from one of my favorite VR porn sites, VR Bangers. There were so many to choose from that I picked five of the hottest who deserve a bit more attention. So if you're craving virtual reality porn starring ebony babes, I've got you covered. 
Cecilia Lion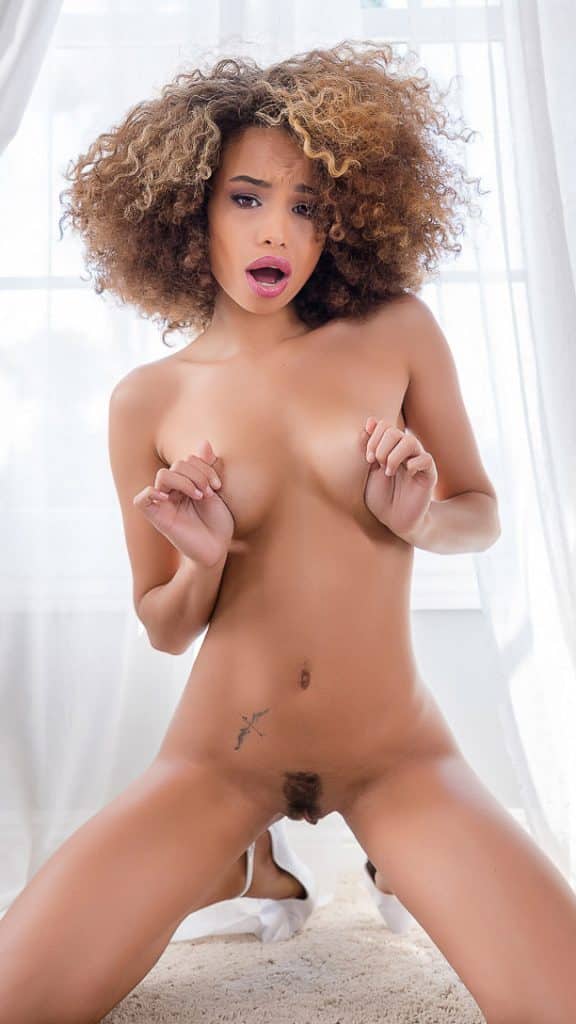 You've definitely seen this black XXX performer somewhere before. Cecilia Lion has been all over the internet and I think we all know why. She's absolutely beautiful and that mane of wild curls and perfect milk-chocolate skin were made to be shown on camera, especially naked. That flawless beauty also made her the perfect choice for her VR porn debut – who would look better in 6K? She's only been in one VRBangers scene so far, where she plays a sexy medical intern, but this African American babe definitely left a mark on me with that petite body and a bush that matches her big 'fro. 
Jada Doll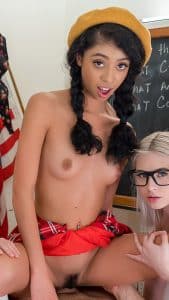 This ebony teen has an innocence about her that drives me crazy. Jada Doll looks all nice and sweet, but then when the cameras are rolling, it's a different story! She may be thin, but she's got curves in all the right places that you get to see up close in VR. She made her first virtual reality porn appearance on Valentine's Day along with other beautiful teens all playing sexy schoolgirls. It would be nice to see her do more because I wouldn't mind being immersed in a scene with her! 
Kira Noir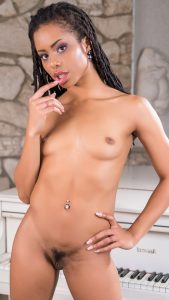 The best thing about hot black girls is how different they are. They come in different shades of brown, from dark chocolate to caramel, and they have different types of hair. There are wild curly afros like on Cecilia Lion and then there are rebels like Kira Noir who opt for something a little more low maintenance and get dreads. It's so rare to see girls in porn with dreads, and with VR porn, you can feel like they're right in your face while you're fucking her. But don't let them distract you, as her beautiful face and perfectly toned body deserve your full attention. 
Julie Kay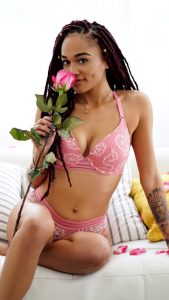 I may have said that ebony girls with dreads are rare in porn, but here we have another one! Julie Kay rocks red dreads that cascade down her back and over her beautiful breasts. She's got some tattoos tool. The interesting thing about her VRBangers porn debut is that they made two separate scenes: His and Hers. The scene "Couples Retreat" was filmed as a virtual reality experience for both men and women. The His version lets you fuck this gorgeous light-skinned babe, and the Hers version is from Julie's perspective as she fucks a guy. So if you want to introduce your significant other to a whole new porn experience, check it out! 
Ana Foxxx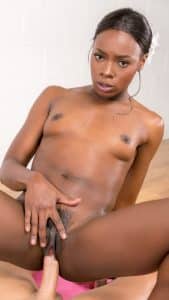 Ana Foxxx is a perfect example of an ebony beauty, with her dark skin, toned muscular body, amazing ass and beautiful face. She's no stranger to VR porn, with a few 6K scenes under her belt, but she was definitely at her sexiest in "Black Swan." She plays a ballerina who may be dressed like the white swan but definitely has the raw sexual energy of the black swan. You get to play her dance instructor who strips her out of her costume and fucks her right there in the studio. Between her face and hot body, you won't even know where to focus, but that's a nice problem to have if you ask me. 
Experience More Ebony VR Scenes 
Hopefully, I've opened your eyes to the beauty of black women in VR porn. I'm happy to see so much diversity presented on VR sites nowadays, but there's still a ways to go. For now, you can check out these ebony babes and immerse yourself in these VR Bangers scenes to experience the action firsthand.