Did you read those Choose Your Own Adventure books when you were younger? You could always pick exactly where you wanted your story to go and you never knew what kind of twists and turns were ahead. Now that we're adults, we may not be reading those types of books anymore, but that doesn't mean all the fun is gone. VR porn is great for putting you right in the action, but on Life Selector, you get to choose exactly how you want your hookup with your favorite pornstar to go down! With these interactive porn scenes, not only can you watch the hottest girls in POV, but also you choose what they're going to do to you. 
A Morning Surprise with Riley Reid
Imagine getting to wake up next to a major hottie like Riley Reid? In this scene,
Riley wakes up
and tells you about the dream she had and then she's getting pretty handsy. She wants to stay in bed all day, but you have the choice: Do you want to stay in bed or do you want to go outside in the beautiful weather? (I don't know about you, but a
Riley Reid wake-up fuck
sounds like heaven to me!) After that she goes to town on your morning wood, but you can't stay in bed
all
day, so things move to the bathroom for some
shower sex
. 
It's your fantasy, so it's up to you how the rest of the day goes. Do you fuck by the pool or eat breakfast? Do you want Riley and her friends to suck your dick or do you want to fuck them all? It's all in your hands, so choose wisely.
The Girlfriend Experience with Dillion Harper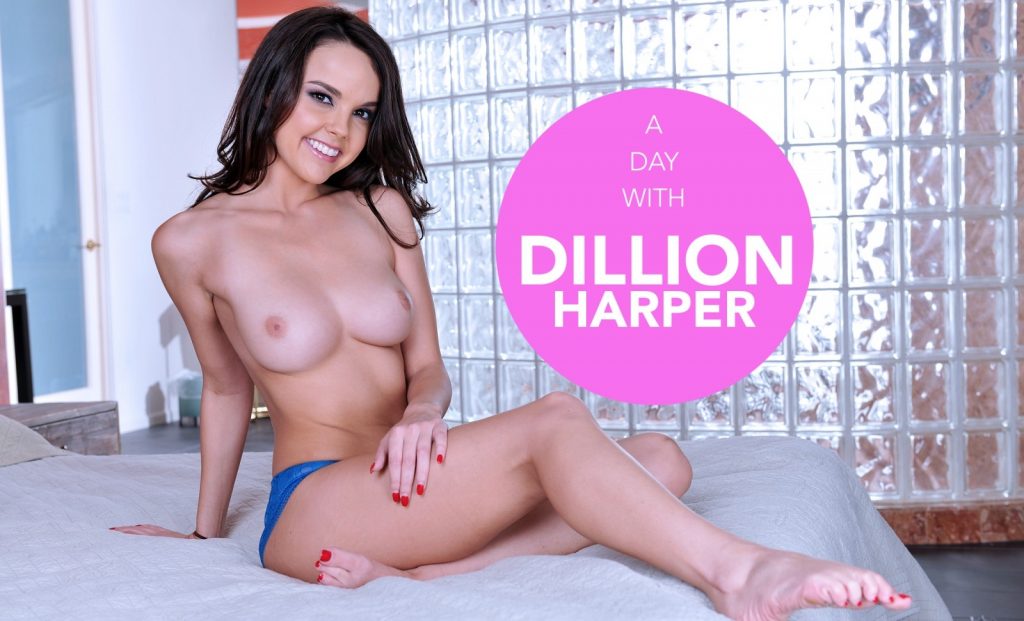 Dillion Harper is one of the most adorable girls in porn and it would be easy to imagine her as your girlfriend. But in this scene, you don't need to imagine it. You wake up next to the gorgeous star after dreaming about her dancing seductively in a bikini, but do you want to go back to your dream or wake up and face the real thing and enjoy breakfast in bed? If you choose breakfast, she slips out of the room naked and comes back in with a nice plate of pastries. But why eat when you can shower with her instead? From there, you can watch her do yoga in her hotpants, have a threesome and whatever else comes up. 
A Stepsister Sandwich with Elsa Jean & Piper Perri
Elsa Jean is always beautiful, but seeing her wake up with messy hair and in pajamas might be her hottest look yet. In this interactive porn scene, you decide whether you bring Elsa outside to enjoy the gorgeous view or stay in bed and let her enjoy the view of your morning boner. You can fuck her all over the house, go to lunch with her and her friends and, best of all, you can have a threesome with her and her stepsister, Piper Perri, and get a double blowjob. Anything is possible in the world of LifeSelector! 
Experience a Different Kind of Interactive Sex
You know I love VR porn more than pretty much anyone in the world, and even though this technically isn't the same kind of interactive porn you're used to me talking about, it's still extra sexy and a ton of fun. It's your world and you get to decide what goes down – or should I say who? Now get out there and live out your pornstar girlfriend fantasy!