If you're looking for someone to engage in some piss play with you, that won't be a problem anymore. Virtual Pee has hot virtual golden shower scenes that you can immerse yourself in. Email me your thoughts!

Pros
4K resolution
Premium European peeing content
Universal headset compatibility
Cons
No search bar (basic or advanced)
Bottom Line
VirtualPee will be attractive to two crowds of people, which now that I think about it, aren't necessarily exclusive to one another. The first crowd is those with VR headsets. If you've got any type of viewer, smartphone-based or PC, then you can definitely fire it up for use on this site. The second group will be piss play lovers who want to see their favorite erotic hobby in stunning 180° 3D visuals. This is truly premium content, technically flawless with consistent updates.
My Full Virtual Pee Review
Get Ready For Pee Play in 3D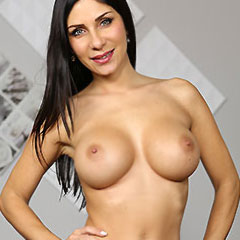 The creators of this site are the same kinky geniuses behind some of the internet's most prolific and well-known pee porn sites like Wet And Pissy, VIPissy and Got2Pee. So you know they're experienced when it comes to delivering hot golden shower content.
VirtualPee's scenes feature girls masturbating solo, or sometimes you get a duet of masturbating honeys, until all of a sudden they let go a heady stream of pee in 3D right before your very eyes. It's an exhilarating feeling that you can only really get by participating in this act in the flesh. But thanks to the power of virtual reality, you can have access to multiple exclusive scenes at the drop of a hat.
Watch Hot European Models Empty Their Bladders
While pee porn might stand out among other niches for its unique nature, there's one thing about it that it does share in common with other niches and that's the hot models. All the girls you'll find on this site are supercute, young Europeans who love peeing on camera.
The site's equipped a pretty sweet model index where you can vote on your favorites, access all their scenes and get some personal details like their country of origin, breast size, age, height and weight.
Have a Virtual Experience No Matter Your Device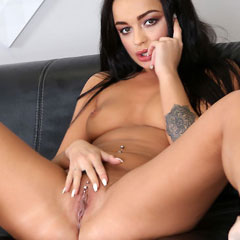 What's great about VirtualPee is that you can stream and download all their scenes no matter which virtual viewer you own. There's no limit on how much you can stream or download, so go nuts! They've also provided a useful help page with device-specific information to help you troubleshoot, especially if this is your first erotic virtual experience. And when it comes to the user experience here, their game is pretty tight.
The layout is modern and easy to use with multiple resolutions for each of the 16+ scenes, as well as tags and a couple of sorting options, but there is no search tool. You can however, rate, favorite and comment on each scene.
Immerse Yourself In Virtual Golden Showers Today!
Virtual Pee is an awesome site for a number of reasons. Not only has it broken down the piss-play barrier for VR porn by becoming the first ever site to host 180° 3D golden shower scenes, but their content is technically flawless from a VR perspective and they're been uploading new content once a week ever since they started.
So if you're fan of golden showers, or better yet, if you've always heard about this niche and wanted to know what it was like without actually getting wet, then I couldn't recommend this site more. So sign up and follow them on Twitter, since they post news about all their latest scenes there.
Click Here To Visit Website
Similar Fetish VR

This one's for the fanboys in the crowd. Cosplay takes on a whole new meaning when you watch it in VR. Add hardcore action into the mix and this is your new favorite site!

Ever been to Prague? Save yourself the airfare and check out Czech VR Fetish. The performers are hot Czech babes and they've got videos to suit all of your kinky fetish fantasies.
Get Exclusive Email Offers
Deals, fetish scenes and other awesome deals - FREE!

When women wear stockings they're even sexier than when they're naked. Don't ask why, I'm not a psychologist. Just watch these babes on Stockings VR and you'll see what I mean.

Like golden showers? You're not the only one. That's why there's Virtual Pee, a VR fetish site that offers immersive 180° 3D pee scenes with the kinkiest babes.

For 20+ years Wasteland has been putting out the hottest fetish and BDSM porn. Now they've got own their own erotic MMO virtual reality game called Wasteland 3D.

Want to watch bondage, D/s, spanking, role-playing, strapon sex, ball gags and more in virtual reality? Then it's time to branch out and get off to the kinkiest content on Kink VR.

Have you ever wondered what it would be like if they made a porn site based on the Warcraft video game and made the content all high-quality VR? Well, get ready for Whorecraft VR!