Do you know what I love about Misha Cross? At first glance, this Polish hottie doesn't really look like a porn star. She's petite and somewhat innocent-looking. But a quick Google search of her reveals the complete opposite. I mean, just look to her Snapchat to see Misha Cross sucking and fucking all day long! Her blowjobs are wet and messy, she loves fucking both men and women and, thankfully, she's shot a couple of VR scenes in her career so we can get a hint of what it's like to bang this gorgeous dark-haired beauty. Here are some of my favorites.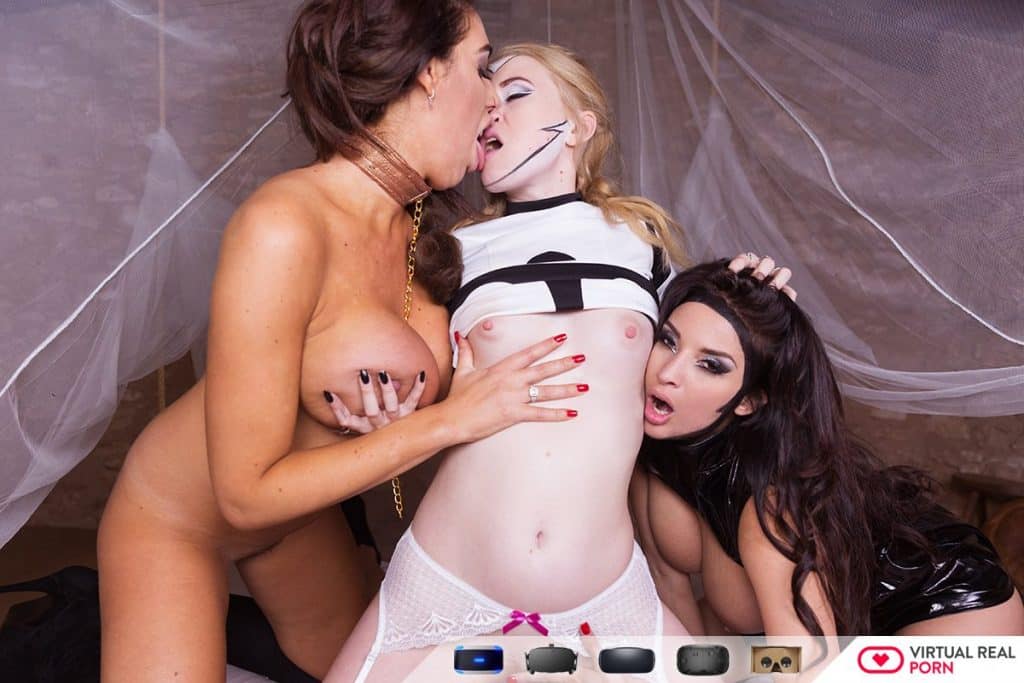 The inner nerd in me just had to start with this Star Wars parody scene from Virtual Real Porn. Aside from Misha, we get to fuck two other big tits European pornstars – Anissa Kate and Ava Koxxx. As a fighter for the rebels, you encounter these three girls from the dark side who want to kill you. But something in them changes when they get a look at you and suddenly, they're more interested in fucking than fighting! There's a lot that happens here! Misha sucks you off while the other girls either make out with each other or lick your body. Then, one by one, they climb on top of you and ride that rebel dick fast and hard. Looks like these girls are getting poked by more than just a lightsaber.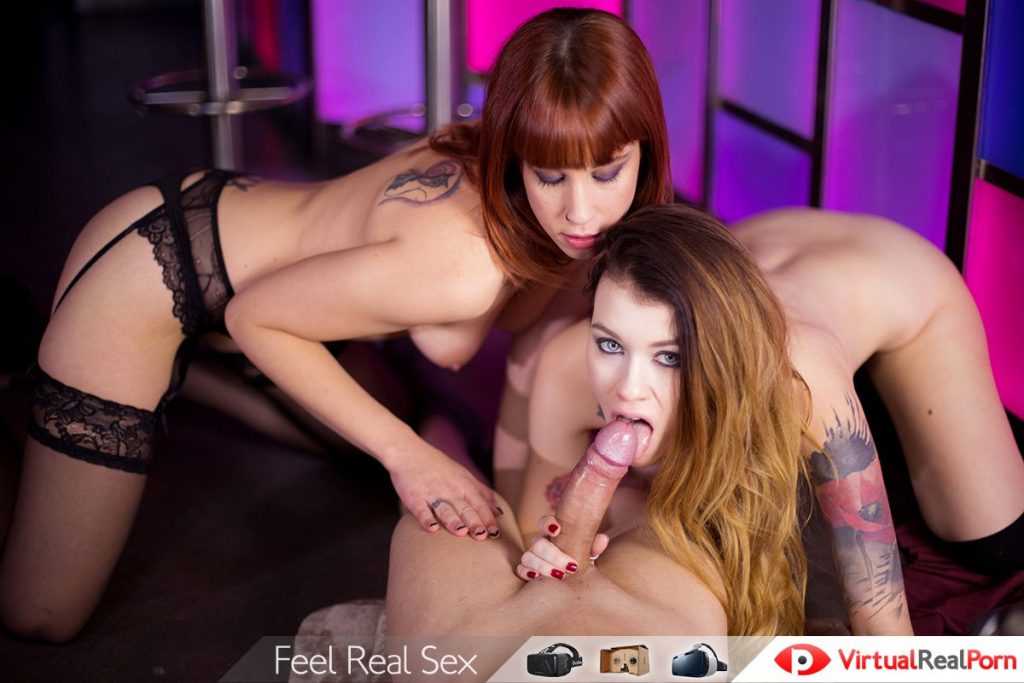 Misha is hot so I have to imagine that she's got some sexy friends, maybe even a hot sister and a hot mom too! Well, that's the premise behind this eight-part series from VirtualRealPorn. Part 1 begins with you getting some one on one time with Misha and throughout the series, you'll meet her friends and family. Sometimes, you'll fuck them without Misha knowing and other times, she gets in on the action for some wild threesomes. My favorite scene is Part 6, where you fuck Misha and her sexy friend Daphne. But every episode is hot in its own way, so I recommend watching them all!
The only thing better than dating a girl like Misha is marrying a girl like Misha! Well, that'll probably never happen to any of us, but we can pretend in this scene from VR Bangers. The premise is simple – it's your wedding day and if you're superstitious, so you know it's bad luck to see your future bride before the ceremony. When you accidentally walk in on her, she gets a little angry – but how could she stay angry for long when you both look so hot on your wedding day? Right there, she undresses and starts sucking your cock and fucking you. But oh no! You've lost track of time and you're about to miss the ceremony. That's when Misha's bridesmaid, Angel Wicky, barges in to tell you guys to hurry the fuck up already. But with all the sexual energy in the room, she can't help but join you guys for an awesome threesome. Now, how's that for a wicked wedding night!
Fuck Misha in VR All Day Long
I hope Misha continues to shoot VR porn because you're going to love immersing yourself in these scenes with her. Think of these ones, for now, as the best of Misha Cross – at least in my opinion! If there are any others I should include, let me know in the comments! And check out my other article on other pornstars who, like Misha, are the best vr pornstars presently.