It's February and for those of you on the east coast, you're probably getting a little fed up of winter right about now. I can relate. I'm already longing for the days of lounging on the beach or by the pool (preferably having pool party sex). Well, we're still a few weeks away until all this white crap starts to melt. But thankfully, we have virtual reality porn to help us escape our world briefly. If you're longing for the days of summer, check out these pool party fuck VR porn scenes that'll let you forget about the winter blues, at least for a little while.
Imagine a sexy Czech babe with a round ass in a sexy bikini sucking your cock by the pool. Need I say more about this porn scene? Her name is Lady Bug and my guess is that she has that moniker due to her cute personality. This babe is insanely horny and after spending a few minutes giving you a blowjob, she climbs on top of you and fucks you both cowgirl and reverse cowgirl positions. Lady Bug might be young, but she fucks like someone with years of experience. I loved looking into her piercing green eyes as she bounced up and down.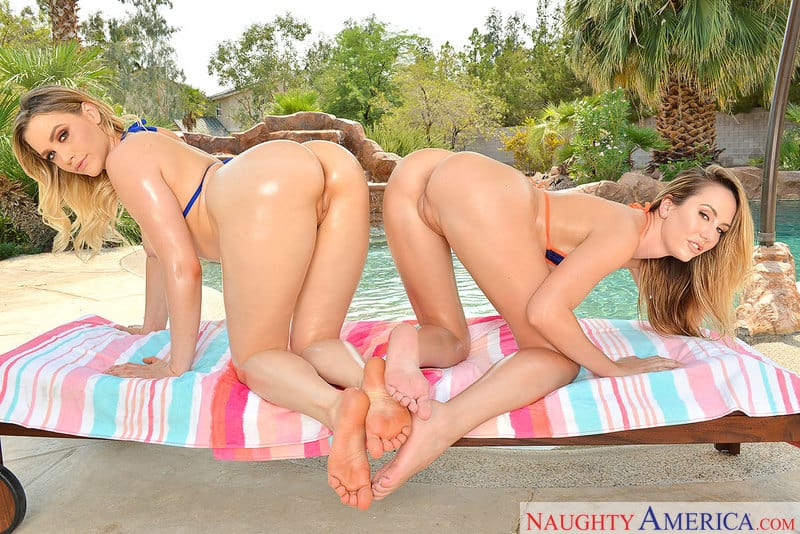 I don't know what your after-school activities were like back in the day, but mine were incredibly tame compared to this scene. Imagine coming home after a long day of hitting the books, only to find the beautiful Brett Rossi and Mia Malkova lounging by the pool, half-naked, splashing each other and knowing full well that all this water is making their curvy bodies glisten in the sun. But don't worry, they'll only tease you for a little while. In VR, Mia Malkova and Brett will take turns sucking your dick and having sex with you in this insanely hot poolside sex scene.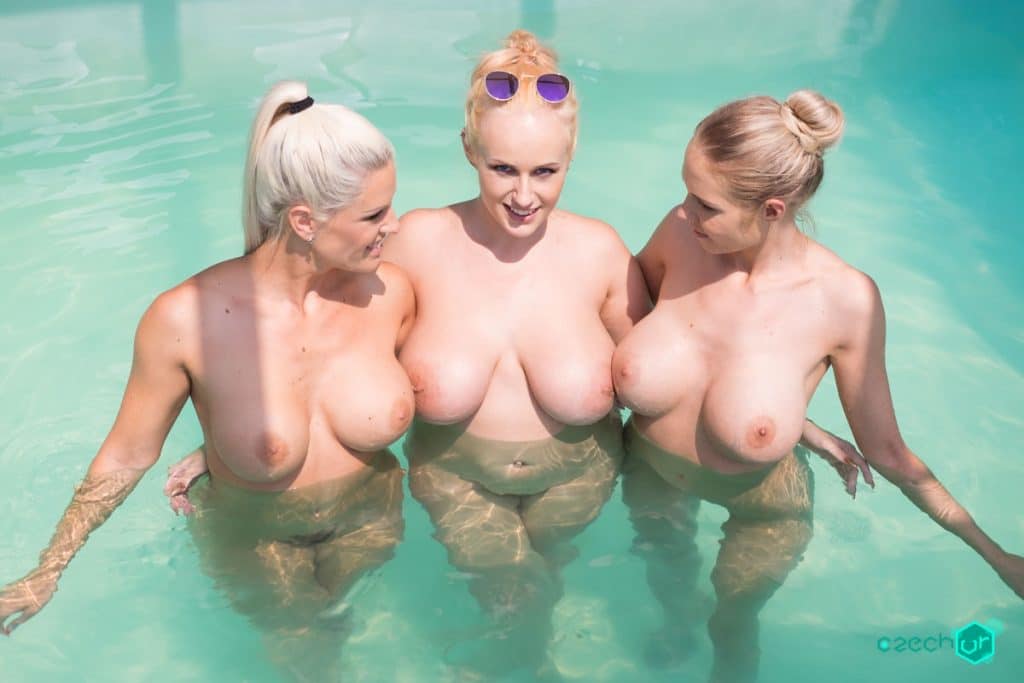 In case you haven't noticed, I'm going for a bit of a theme here. The porn scenes get crazier as we go on and this time, you're going to have a foursome with Czech girls by the pool! These three babes, Angel Wicky, Blanche Bradburry and Florane Russell, all have huge tits and there's nothing better than spending a summer day with sexy Czech babes with big tits by the pool. This hour-long scene has you burying your face in those beautiful tits, watching these three beauties make out with each other and eventually, seeing those big boobs bounce as you, one by one, fuck each of these hotties by the pool.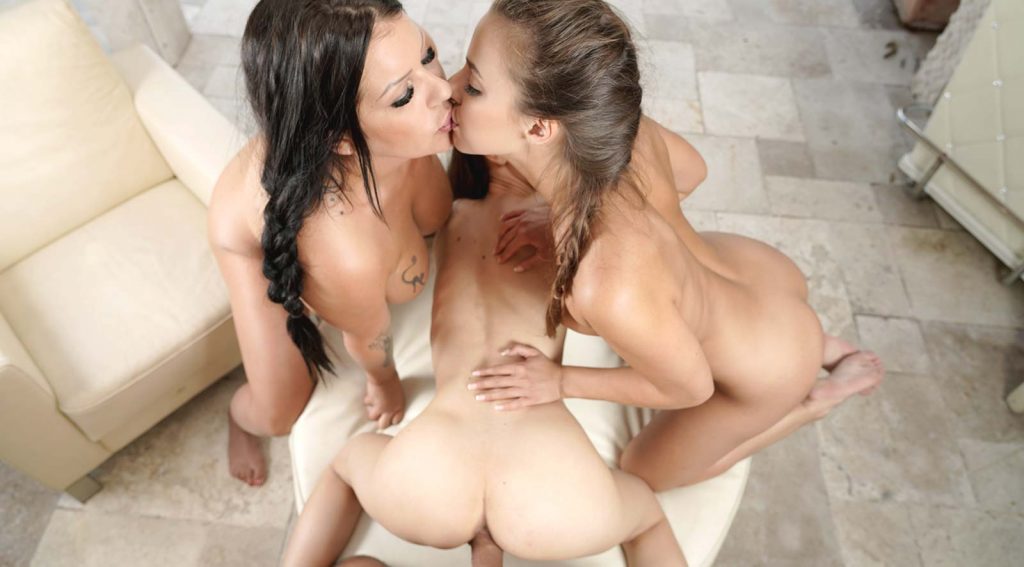 Nothing celebrates the beginning (or even the end, for that matter) of summer like a pool party! Now, picture yourself having pool party sex with Anissa Jolie, Stephanie Moon and Amirah Adara, three absolutely beautiful babes with bangin' beach bods! Initially, this scene has them having their own girls sex party in the pool, until they notice you staring at them. They can't resist coming over and teasing you by making out a little. But the tease doesn't last long, because this party quickly turns into a fuck fest as these girls take their time sucking you off and then letting you fuck them.
Dream of Summer Days in VR
So it might not be summer yet, but those sunny days are getting closer. Until then, these poolside VR porn scenes will let you immerse yourself in a world where you can swim all day long and soak in the sun while beautiful porn stars attend to all your needs.