What is it about two girls going at it that drives us all wild? Is it because it feels taboo or because it feels so sexually adventurous? Whatever it is, there will never be a time when girl-on-girl sex isn't hot. I got lucky having a girlfriend as open-minded as Isabelle, but if you've never gotten to witness it up close and personal in the bedroom, you're in luck, because I've got some lesbian POV VR porn scenes that will bring you as close to the action as possible!
Watch a Double-Sided Dildo in Action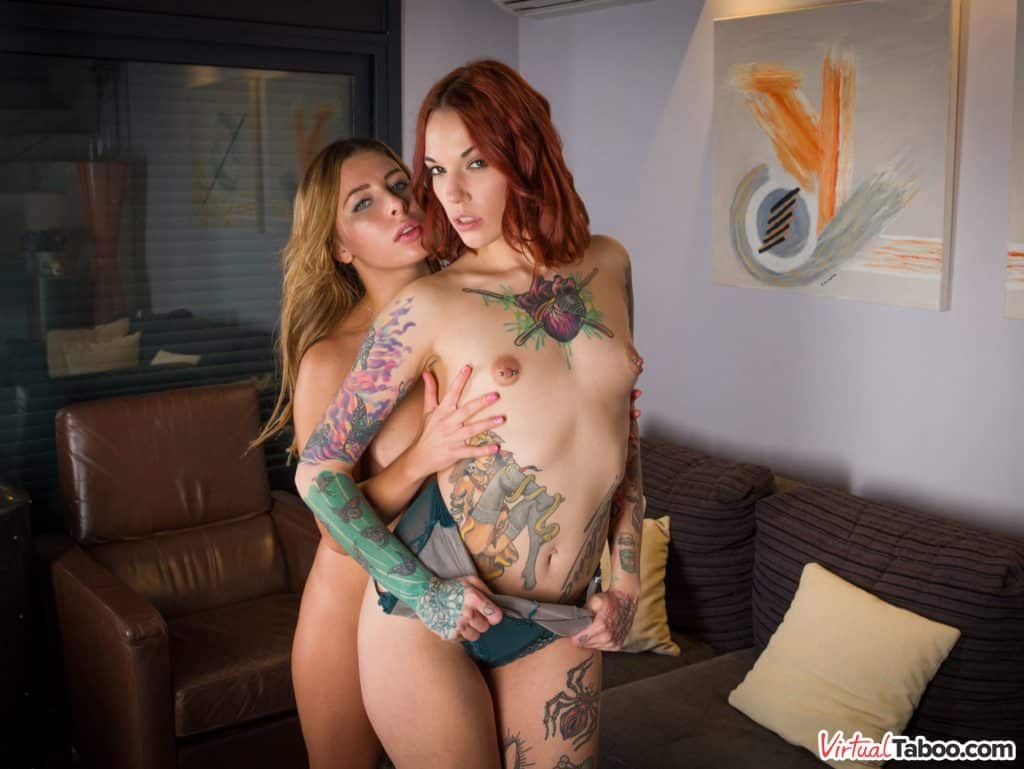 No men allowed here! In "Lesbian Taboo," you get to watch lesbians kissing and fingering each other, plus so much more. This virtual porn scene has Silvia Rubi and Ally Breelsen getting hot and heavy right in front of you as if you're just sitting there in a chair while they fuck for your pleasure. They start by kissing and playing with each other's tits before the clothes come off and the fingering and pussy-eating start. Then you get a front-row seat to a double-sided dildo fuck! Lesbian sex doesn't just happen in front of you like that every day, at least I would assume.
Take a Sexy Selfie in VR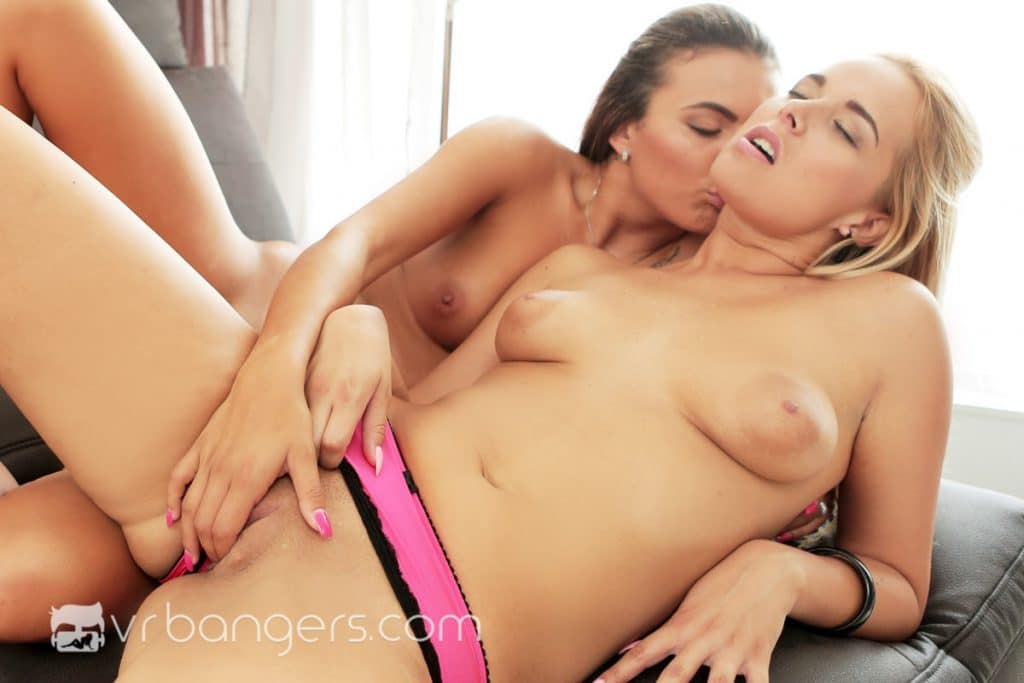 Who knew that a simple selfie could lead to lesbians fingering and eating pussy? In the world of VR porn, anything is possible! In "#Selfie," Nikky Dream and Vanessa Decker start out innocently enough taking sexy selfies that turn into naked selfies and then that turns into the action you were waiting for! You're happily trapped in a room with these two lesbian babes as they eat each other out and finger each other until they're shaking with orgasms. You'll feel like you're actually there with them watching it all go down!
Experience Girl-on-Girl Sex Firsthand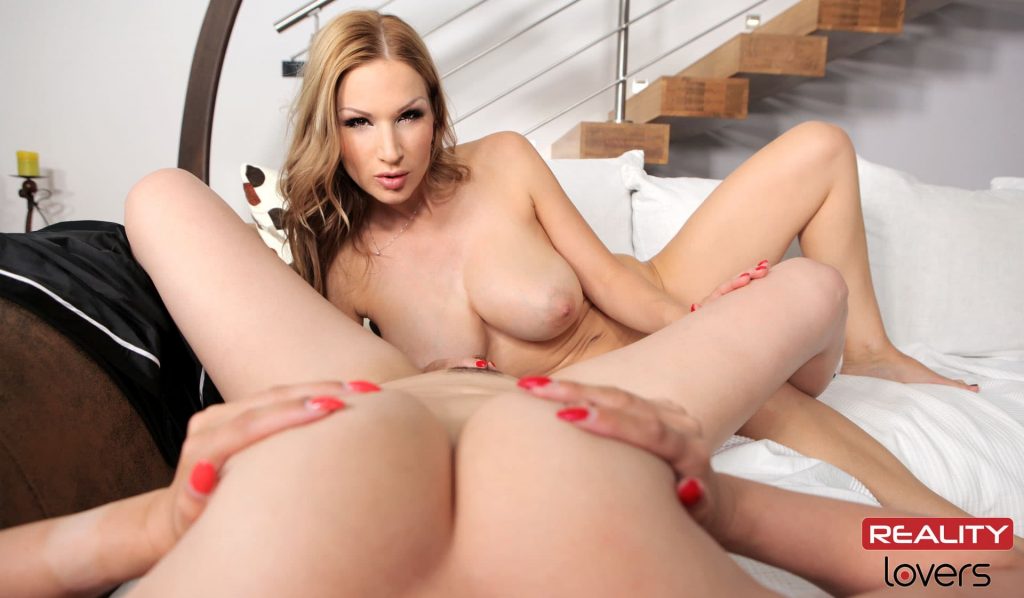 Unless you plan on getting a sex change, there's no way for you to ever really experience lesbian sex as a man. But no worries, because in "No Man's Hand," you get to see what it's like being in a woman's place as she gets eaten out and fucked with toys. But instead of just sitting on the sidelines and watching two lesbians having fun, like in the other VR scenes, you get to actually be part of the fun while a lesbian's fingering and eating pussy – but it's yours!
If that feels a little too weird for you, there's another option. They give you the choice to change your perspective from POV to voyeur, so instead of being the lesbian getting pleasured, you can watch mature hotties Daria Glower and Carol Gold go at it on a couch. No matter what, you get to see the girl-on-girl action up close, and I don't see any problems with that!
Enjoy More Lesbian VR Scenes

You can never get enough girl-on-girl action, and it's even better in virtual reality. You might never get to experience this kind of pleasure up close in real life unless you have a really cool bisexual girlfriend who will make that fantasy a reality or if you manage to pull a Freaky Friday and bodyswap with some hot babe. If you're a woman reading this, you don't know how lucky you are that you don't even need a VR headset to put yourself in this position!