Hey there gamers! I'm Paul and today I'm going to take a look at Life Selector. This is an interactive porn site where the story unfolds according to your choices. Sounds like a whole lot of fun so let's get into it. As always, please feel free to share your thoughts via email.

Pros
Interactive porn experience
Exclusive content
HQ videos
Cons
Does not support VR technology
No downloads
No photo galleries
Bottom Line
While this site might not support VR technology at the moment it does create a virtual reality in the sense that you choose what will happen in the scene. LifeSelector is an interactive experience that's made great through its original content, innovative ideas and high-quality videos. It's definitely an interesting experience that will make you feel like your own porn director.
My Full Life Selector Review
Choose Your Own Sexy Adventure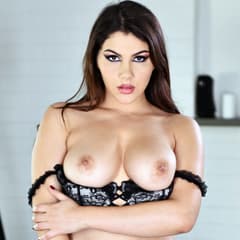 Life Selector is an interactive "choose-your-own-adventure" type of adult game that's loads of fun to play. As far as gameplay goes, this one is super easy. In fact, there's no trick to it all. You simply have to point and click on the choice that most appeals to you at the moment, then sit back and watch. When playing these games, you're the protagonist and you get to enjoy a POV perspective, which comes in handy when you're getting a BJ or doing it missionary style. More importantly, you're not only the start of each episode, you're also the director and you get to choose how the episode unfolds.
Gameplay - A Porn Flick Where You're the Director
While the gameplay is relatively basic and poses no fun challenges that are associated with the best of online adult sex games, it more than makes up for it in quantity. LifeSelector has, at the time of this review (December 2016), 121 quick shows and 285 full shows. The full shows have about twice as much content as the quick shows and when played at an average speed, take about 20-30 minutes to complete. But whether you're playing one of the quick shows or a full show, once you've finished it, you can play it again and choose different options in order to watch a new scenario unfold. It's like a playing a new game entirely. Options that you've already chosen have been paid for, so if you wanted to, you could watch the same content over and over again without paying extra.
Now, because of the many different ways each episode can unfold, these cannot be played offline. One would assume it would have to be because the files would be too large and too complex. You don't need a particularly advanced computer, you can even play episodes on your smartphone! But you're going to need a reliable internet connection to make sure you streaming won't buffer intermittently, which as we all know can be a major mood-killer.
Costs - Super Affordable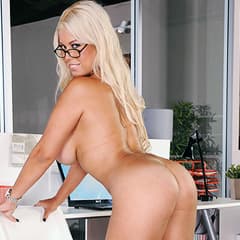 Each choice you make will cost you credits. You can purchase 100 credits at $9.95, or 5,000 credits for $99.95, which is clearly the better value. Because each episode will be different depending on the choices you make, it's impossible to say how much watching an episode will cost, but on average it could be anywhere from $5-$10.
Final Thoughts & Recommendations - Do it!
So while it's not an MMORPG, Life Selector is a whole lot of fun. All of the content is in HD and many of the episodes feature some of porn's hottest stars. In fact, if you're partial to a specific performer in particular, you can check to see if their name is on the model index and then play through all of the episodes they star in. They post new episodes and advertise the hotties that star in them on their Twitter feed.
Click Here To Visit Website
Similar Interactive Porn

Life's much better when you can decide what happens instead of just letting it happen to you. That's why there's Life Selector. Here you'll be able to choose your own sexy adventures.

Saboom is an interactive porn site where you'll be able to choose what happens in each scene. From hardcore action to romantic moments, this site is a definite winner.
Get Exclusive Email Offers
Choose your own deal! Interactive VR straight to your inbox!