Have you ever wanted to participate in a giant sex orgy, but felt too unsure or shy to do it? I don't blame you. It takes a lot of guts to get naked in front of a bunch of strangers and have sex while everyone watches. Thankfully, there's an alternative for people like you. It's called 3DXChat. It's a virtual world where you can be anyone you want!
How Does it Work?
In short, 3DXChat is an animated game where you create an avatar, enter a virtual world and chat with other gamers. The conversations can be mild, with you just chatting up a stranger and talking about a random subject. But this is an adult game so 99% of the time, it's going to lead to sex. Your avatar can engage in a number of wild sexual activities, whether it's a gloryhole blowjob or sex on a roof of a skyscraper.
What Makes It Worth Joining?
A while back, I reviewed 3DXChat and thoroughly enjoyed it, but since then, it's gotten even better. Now, it's compatible with VR headsets and teledildonics! I can't tell you how much fun it is to play a game of naked volleyball, then turn around and have a redhead hottie in a bikini give you a blowjob and you actually feel that blowjob.
But the big thing for me is that it really lets you live vicariously through your avatar, without any of the real-life consequences. Maybe you're married or in a committed relationship with someone who doesn't want to come with you to an orgy sex party. Maybe you've always wanted to know what it's like to be on the receiving end of a Dominatrix's whip as she commands you to lick her boots. You can do all that – and more – in this beautiful virtual world. Not to mention the LGBTQ community is represented in the game, too.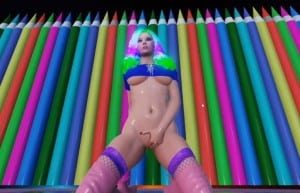 From the Normal to the Fantastical
Another cool thing about 3DXChat is just how crazy it can get. Your avatars are not just limited to human beings. Have you ever wanted to have elf sex or give yourself a horse size dick? The insane amount of customizable features for your avatar means you can truly get creative and experience anything you want.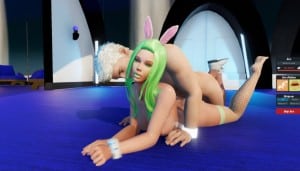 It Keeps Getting Better
I'll be honest, there are tons of other sex games out there, some of which are cheaper. But none are as good as 3DXChat. Unlike the others, they're always updating with new hairstyles and clothing for your avatar and creating new locations for you to walk freely and explore as you watch hundreds of orgies happening around you, any of which you can hop right into and partake in all the fun.