In case you didn't know, there are a lot more applications for VR technology outside of just watching virtual porn videos. The site I'm reviewing today, Pornulus Rift, illuminates 3D anime porn a.k.a. VR Hentai. Email me.

Pros
VR hentai forum
Free hentai templates for download
Cons
No posts since June 2016
Many dead links
Bottom Line
This is highly specialized site that focuses almost solely on VR hentai. I would love to recommend this site to my friends who are fans of hentai, but so much of the site hasn't been updated in months and a lot of it is inactive, so I can't in good conscience direct anyone here. However, If you are a virtual reality hentai designer, you could find some basic templates here.
My Full Pornulus Rift Review
Your Source for VR Hentai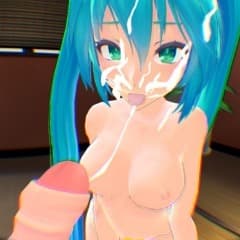 Pornulus Rift describes itself as, "your source for VR Hentai." In case you're not familiar with the term, hentai is animated porn from Japan, kind of like XXX anime. This is an immensely popular genre within porn and hentai has already been made in 3D for a long time now. With the recent release of advanced headsets like the Oculus Rift and others, the opportunity for a more immersive experience while watching it has presented itself.
This site has a lot information on their forum, as well as examples of 3D hentai that you can download that is really meant for animators and game designers. So this makes this site far more specialized than expected. There are no reviews of any games either, just more tech specs, so if you don't understand the technical knowledge of what it takes to design 3D games, then you should probably skip this site altogether.
Free VR Hentai Templates for Designers
There are a total of 12 posts here, but of the cons is that the site has gone approximately 5 months or so now without any updates or activity. Prior to that it had nearly a year and half's worth of content and activity, but it seems like this project has either been retired, matured, or given up on. Some of the posts do contain contact information, however, so if you're super interested in VR hentai design, you could still potentially hit them up. Whether or not someone responds is anyone's guess. The content is interesting, though admittedly a little out of my league, as it can get pretty technical with the animation and design content available. I did check out a few of the links, mostly of 3D hentai females that are meant to be used as templates.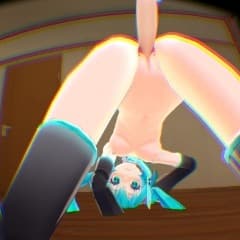 Listed on the right-hand side you'll find the blog archive for better navigation, a translation feature , and a closed poll where 139 votes were cast to answer the question, "Which skin effect is better"? Ninety votes were for normal and 49 were for oily style. There are no other polls to be found on the site, in case you were wondering.
A Few Dead Links But Still Useful
A slightly disappointing factor I discovered was the fact that there were a few dead links. For starters, the "contact me" page is completely unresponsive, which is never a good thing. The "CV1/Vive demos" page is also a dead link. Two other pages are also disappointing, but for different reasons. "Demos" will lead you to a plain MediaFire shared folder, with 12 Zipped files, presumably with 3D hentai content that you can download. "VR favs" is just a link to another site that basically has a list of VR content from a wide variety of mostly non-porn genres.
Overall, this blog does have a few interesting ideas and there's more than enough to make it an online destination that I would recommend you visit. The various pros that I listed heavily outweigh any cons. PornulusRift is a mostly dead site at the moment and it's probably only good for a few visits and a few technical reads about available VR hentai. Enjoy.
Click Here To Visit Website
Similar VR Blogs

VR porn is on the cutting edge of technology and Mobile VR XXX not only provides you with free streaming VR scenes, but there's tons of info on the tech too.

If you like VR tech then you definitely want to check out Future Of Sex. This is one of the best blogs about the intersection of cutting-edge technology and sexuality.
Sign Up and Hear From the Experts
Updates, opinions, and offers from dedicated VR fans just like you.

You'll want to keep it locked on VR Porn Cat for all things virtual reality, whether it's the newest sites online, the latest interactive tech or various tips & tricks!

VR Porn Mania is a great source for honest reviews on top virtual reality porn sites. You can also grab exclusive deals and discounts and save up to 60% on monthly memberships!

Check out my personal blog to keep yourself informed on the latest VR tech and gadgets. I also put the spotlight on the best virtual reality sites and porn stars!

If you're looking for free VR porn and some resources to boot, then Virtual Reality 4 Porn should be your next online stop. Fair warning: All the scenes are streaming-only.

VR has completely changed the way we watch porn. It's now an immersive experience instead of merely a passing one and there's a lot to be said about this shift on Immersive Porn.