Up for inspection today is Immersive Porn, a VR blog. It looks super in-depth and nerdy and covers a wide array of virtual porn video related items, so let's see how it pans out. Send me an email sometime.

Pros
Ability to filter posts by topic & date
Wide variety of VR related content
Bottom Line
A decent collection of musings on the rise of VR porn as well as other porn-related technologies, Immersive Porn offers interesting reads, but nothing rare or as comprehensive as you can find on other VR blogs.
My Full Immersive Porn Review
Immerse Yourself in Information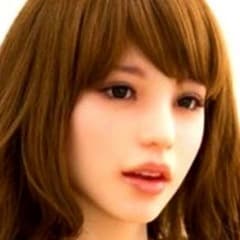 The sitename Immersive Porn is certainly an eye catcher. It's one of the many terms I've seen bandied about on sites like these, often used synonymously with VR porn. For all intents and purposes, I'll agree that the term is just another cool-sounding euphemism, created and promoted for marketing purposes. But if I were in the mood to be technical, I don't think it would be too much a stretch to say that while VR porn is a kind of immersive porn, not all immersive porn is made up of just virtual reality.
Wearables, Games, Holograms, AR & VR
ImmersivePorn relates to anything that can increase an individual's physical sensations and experiences. This could refer to "wearable" teledildonic technology, 3D porn, virtual sex games, augmented reality, holograms and many other emerging technologies. Suffice it to say that this site does discuss immersive porn in the sense that their blog entries go beyond simply VR porn.
As for the actual writings you'll find here, they're interesting and relevant, but nothing too unique that hasn't already been written about. I did, however, find some of the more philosophical entries on more abstract concepts, like the ethics of immersive porn such as sexbots and AI and how it will affect not only the future of porn but human sexuality as a whole, interesting.
Keep Abreast Of All The Latest in Sex Tech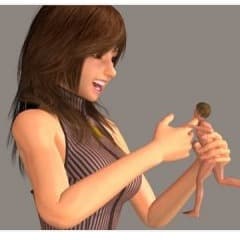 There's also a bunch of posts that have to do with porn-related news, from upcoming deals on subscriptions to new VR content featuring hot pornstars to a few important industry-related blogs that are good to be kept aware of, like the development of new technologies, as well as various legal and commercials aspects of the business.
Archives Going Back to 2015
mmersive Porn has a few user-friendly features that you might find handy to help you browse its content. Down the right-hand side of the page you'll notice a bunch of different lists. The first one contains different tags so that you'll be able to go check out all their articles pertaining to that specific topic. There's also an archives list, so you can check out the content month by month since its inception in June of 2015. And finally there's a categories list and a bunch of links to a couple of other VR blogs and porn sites.
Lots n' Lots of Invaluable Sex Tech Info
Overall, the site consists of just four pages, though they are super long pages! But I'm hesitant to describe this site as having a wealth of information. There is certainly a lot of information, but their last update was a little more than a month ago. Prior to that updates were more frequent. I don't know if that necessarily means they've stopped posting altogether. I think this is a good site to peruse, but ultimately it won't take very long. I'd say that a good chunk of the information you'll read here can very likely be found on other VR blogs, so honestly, you could go either way on this one.
Click Here To Visit Website
Similar VR Blogs

VR porn is on the cutting edge of technology and Mobile VR XXX not only provides you with free streaming VR scenes, but there's tons of info on the tech too.

If you like VR tech then you definitely want to check out Future Of Sex. This is one of the best blogs about the intersection of cutting-edge technology and sexuality.
Sign Up and Hear From the Experts
Updates, opinions, and offers from dedicated VR fans just like you.

You'll want to keep it locked on VR Porn Cat for all things virtual reality, whether it's the newest sites online, the latest interactive tech or various tips & tricks!

VR Porn Mania is a great source for honest reviews on top virtual reality porn sites. You can also grab exclusive deals and discounts and save up to 60% on monthly memberships!

Check out my personal blog to keep yourself informed on the latest VR tech and gadgets. I also put the spotlight on the best virtual reality sites and porn stars!

If you're looking for free VR porn and some resources to boot, then Virtual Reality 4 Porn should be your next online stop. Fair warning: All the scenes are streaming-only.

VR has completely changed the way we watch porn. It's now an immersive experience instead of merely a passing one and there's a lot to be said about this shift on Immersive Porn.