I'm going to review a really interesting blog that covers a wide variety of VR-related issues and it even features 360 porn videos. It's called Virtual Reality Reporter (VRR).

Pros
In-depth news articles
Calendar of international VR conferences
New 360° videos
Bottom Line
Virtual Reality Reporter is filled to the brim with the latest in VR development news. You can learn how VR companies are growing and expanding all over the world and in which direction the technology is fated to proceed in. There's no actual porn on this site, but there are some pretty cool 360° videos I think you should check out.
My Full Virtual Reality Reporter Review
This Blog is About More Than Just VR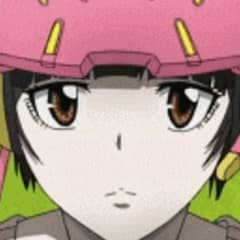 I'd like to start this review with a brief reminder that this site is more about virtual reality technologies than it is about porn. So if you're looking for VR porn here, stop immediately and check out one of the many other VR porn sites I've reviewed. Virtual Reality Reporter is a news media outlet that covers virtual reality, augmented reality, VR storytelling, 360° video and other immersive technologies. There's a lot of useful and interesting content and it's always kept up-to-date so it's a good resource to have bookmarked if you find the information to be particularly useful to you.
If I were to break down the contents of this site into a few basic sections in order to give you the lowdown, it'd be made up of: news, events calendar & media partnership, 360° video and ads! The ads aren't really the same kinds of internet ads we all know and hate. Rather they're more like brand images and logos of various VR and tech companies that are either involved in some of the news or conferences that VRR covers, or they can be one of the many sponsors of this site.
New Developments in Sex Tech are Happening All The Time
The most appealing aspect for me had to be the news section. Here is where VirtualRealityReporter really shines with in-depth articles regarding the growth and expansion of the VR industry straight from industry and commercial sources. What makes their news section even more impressive is the fact that these articles weren't originally written by another news organization or blog, but are all original reports written for and by VRR. I've discovered that at the end of many articles they include all pertinent contact information regarding firms, companies, individuals or products, so that you can continue to follow further news developments for your own purposes.
Aside from the articles, the most common kind of page you'll find on Virtual Reality Reporter is related to the VR industry and trade conferences that are taking place all over the world. They have nearly a hundred past, present and future events that I would describe as trade conferences on VR tech. From China to Germany, doesn't matter where, VRR probably has some mention of it on their calendar.
Free 360° Videos to Enjoy
The 360° videos section contains the latest videos that been shot in 360° and they're pretty interesting as they display the near-infinite opportunities for growth of such cameras that are no doubt essential to the VR industry as a whole. They're largely YouTube ones that you can swivel around with your mouse. The variety of subject matter is pretty amazing. From the ancient art of Mongolian Eagle Hunting to migrant camps in Calais, 360° shoots give a much more complete picture of the subject matter and, perhaps just as important, are a real delight to watch.
Knowledge is Power
At the end of the day VRR is kind of trade blog in the sense that the content would really interest individuals and organizations that are directly or even indirectly involved with the development and proliferation of the virtual reality technology business as it is today. Non-VR trade people, no doubt such as myself, will visit this site, but such individuals would almost certainly fall into a category best described as serious VR hobbyists/enthusiasts.
So if you're interested in learning about how certain VR companies are expanding their business into new foreign markets, looking at R&D reports on the latest VR hardware, or if you're interested in corporate takeovers and mergers of virtual reality companies, then I couldn't recommend a better site for you. VRR also keeps an active social media presence on Facebook, Twitter and Google+, which definitely makes it easier to keep up with new articles that they post.
Click Here To Visit Website
Similar VR Porn Resources

Want to get the latest news and reviews on VR porn games you can play late at night? VR Porn Gamester is a great resource covering both single and multiplayer games.

Forums are a great way to learn about other people's opinions on topics that interest you. The forums on VR Titties are all about VR porn and related topics.
Sign Up and Hear From the Experts
Updates, opinions, and offers from VR pros.

While you're resting in between VR scenes you'll probably enjoy the literature on VirtualRealityReporter. This blog documents the latest developments in the VR world and more.