Do you want to find out what makes these girls experts in the art of pleasure? Explore VR Sexperts and see these babes pleasure themselves in solo scenes. Did I miss something? Let me know via email!

Pros
5K and 6K downloads
Access to bonus VR scenes
Interactive theater mode
Cons
Mostly 2D trailers
Nonexclusive content
Bottom Line
VR Sexperts is a solo site with teens pleasuring themselves and you get to be up-close and personal as they do it. There are hundreds of videos that you can watch for free, but they're just short 2D trailers and only some are full-length and in 5K and 6K. You'll need to purchase a premium membership to watch them and a subscription also includes some bonus VR videos. The site hasn't been updated in a while, so if you stick around, it'll likely be for the bonus content.
My Full VR Sexperts Review
Who Are the VR Sexperts?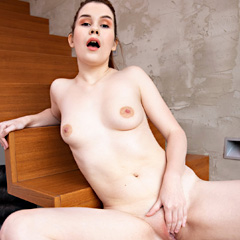 I like to think I'm a VR porn expert. So I'm a little mad for not thinking of VR Sexperts as the perfect name to call myself. But at least someone thought of it! Here, the "experts" are mostly 18+ teen girls who pleasure themselves until they have an orgasm - and you get to watch.
Teens in Solo VR Scenes
You're experiencing virtual scenes where girls bring you into their intimate world as they pleasure themselves. They wear sexy outfits, seductively strip and use various toys to give themselves orgasms. But what gives you that feeling of connection is that they always look at you as they moan and on a few occasions, they pull you in and bring your view right up to their pussy to show us how wet they are.
Explore Free and Premium VR Videos
VRSexperts is part of the POVR network, a site with 15,000 VR trailers that you can watch for free. However, buying yourself a premium membership unlocks access to the full versions of about 3,000 of them. When it comes to VR Sexperts, they have a total of 285 videos, but only 17 are part of the premium collection and the others are just two-minute clips.
None of the videos on VR Sexperts appear to be exclusive. After doing a bit of digging, it seems that they're all from Lust Reality, another VR porn site. Why they share the same content is not a question I can answer. Also, they advertise two to three updates per week, which was true at one point, but they haven't updated recently.
What's the Experience on Oculus Quest?
Downloads range from 5K to 6K and I sideloaded many of them onto my Oculus Quest. They have suitable downloads for all the major headsets, so whatever you own, you're covered. What you're getting are phenomenal 3D videos running at 60 frames per second. They're 180-degrees and the stereoscopic sound makes you feel as though it's happening right inside your room!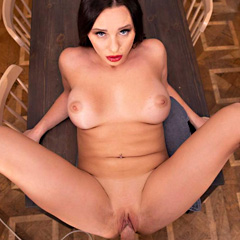 Just a word to the wise, these scenes involve a lot more movement than usual. There's a lot of walking around, zooming in and out, etc. And for newcomers to VR, this could be a little disorienting at first and cause motion sickness. If you feel a little queasy, taking a five-minute break before diving back in should do the trick.
Free Streams are Only in 2D
Right off the bat, I'm going to recommend you don't even bother with streaming the trailers. They're only 2D, which defeats the purpose of virtual reality porn. You can technically still watch them with your headset, just don't expect to be blown away. Everything ends up looking very flat.
I would, however, recommend that you give their VR theater a try. It's a virtual room that looks like a movie theater. You can enter and from there browse the entire library of content on VRSexperts and the rest of the POVR network. But again, it's only the premium videos that are going to stream in true VR.
Check Out Their Helpful VR Guide
Their VR help section is probably one of the most useful guides I've seen online. They have detailed instructions for each headset that include how to stream and download videos, which video formats are best suited to a particular device, how to sideload them onto your device and even how to connect them with a smart sex toy like a Lovense.
Should You Join VR Sexperts?
For about $25/month, if you were only getting VR Sexperts, I'm not sure I would be so quick to recommend it. Technically, you're only getting 17 authentic virtual videos. But seeing how a membership includes close to 3,000 full-length VR scenes from other top sites, there's definite value in joining.
Click Here To Visit Website
Similar Solo VR

Wouldn't it be fun to be able to fuck a different 10/10 babe every night of the week? Check out Babe VR, it's got scenes starring the hottest babes that you can fuck in VR.

There's nothing as alluring or enticing as a beautiful pornstar. Hence the name VR Allure, where gorgeous women pleasure themselves and talk dirty to you in VR.
The Best in Solo VR Porn - Sign Up!
Get exclusive email offers on the best Solo VR Porn sites!

The name Zexy VR will roll off your tongue as you watch beautiful, glamorous women, from teens to MILFs, strip down to their sexy panties in this 5K collection of solo VR videos.