I love a good website branding almost as much as I enjoy a messy blowjob. And the best part about Swallow Bay is that you can get the best of both worlds! VR porn is in a bit of a slump when it comes to creating unique content, so I got more excited than usual when I visited the site and discovered some of the most interesting blowjob VR porn I've seen to date.
Discover a VR Porn Site With a Twist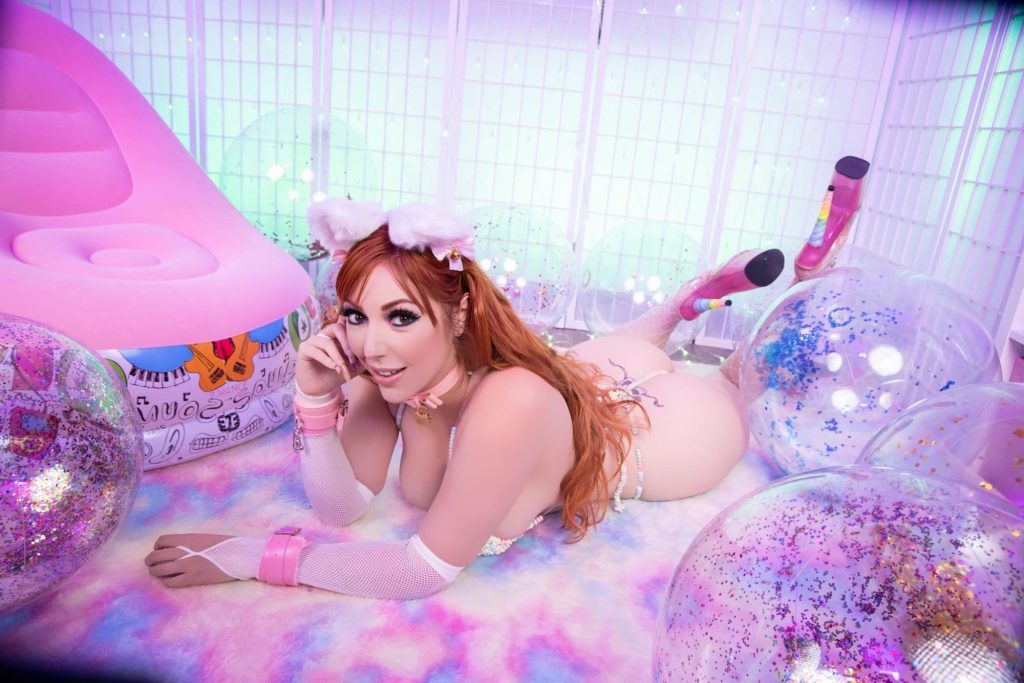 You might be asking yourself what exactly is so interesting about Swallow Bay, and I don't blame you. I'm pumping it up quite a bit. But from the first minute, I knew something was different. The first thing I noticed was the bubblegum princess theme. The backdrops have a purple hue and the sets are full of bouncy balls, bright blow-up furniture and colorful decor.
The girls get their choice of candy to suck on before moving on to the inevitable suck jobs they're famous for. And keeping with the candy theme, each video includes the performer's name and some delicious dessert, like in "Chloe's Red Velvet Cupcakes." If that doesn't sound scrumptious, just wait until you see what she can do with the big popsicle in your pants.
Explore 6K Blowjob VR Porn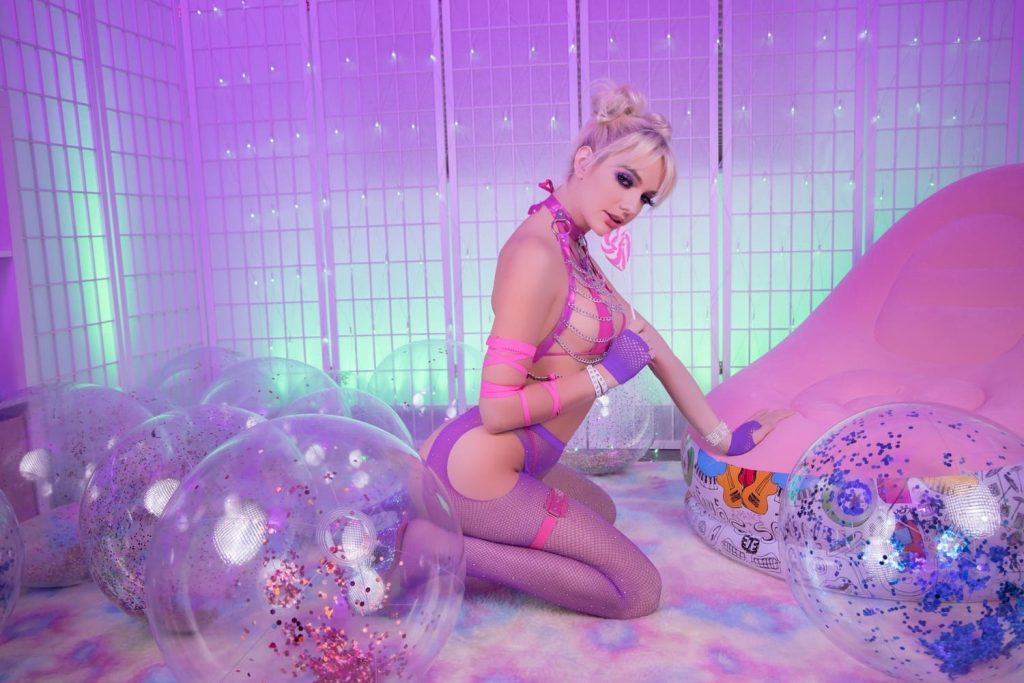 With the popularity of virtual reality at an uptick, VR porn studios need to be keeping up with consumer expectations or risk blending into the background. Even though Swallow Bay is a pretty new site, it's already making its mark against more established brands. And that even comes down to the 6K quality, where other sites are still shooting in standard 4K.
Is there really a difference between 4K and 6K, though? It's not as glaring as you might expect. But if you're downloading with a more powerful headset like the Oculus Quest 2, the clarity is pretty notable. Comparatively, if you're streaming with a phone-powered viewer like the Samsung Gear, the contrast is higher. Oh, and streaming and downloading are unlimited.
Find Your Favorite VR Porn Starlets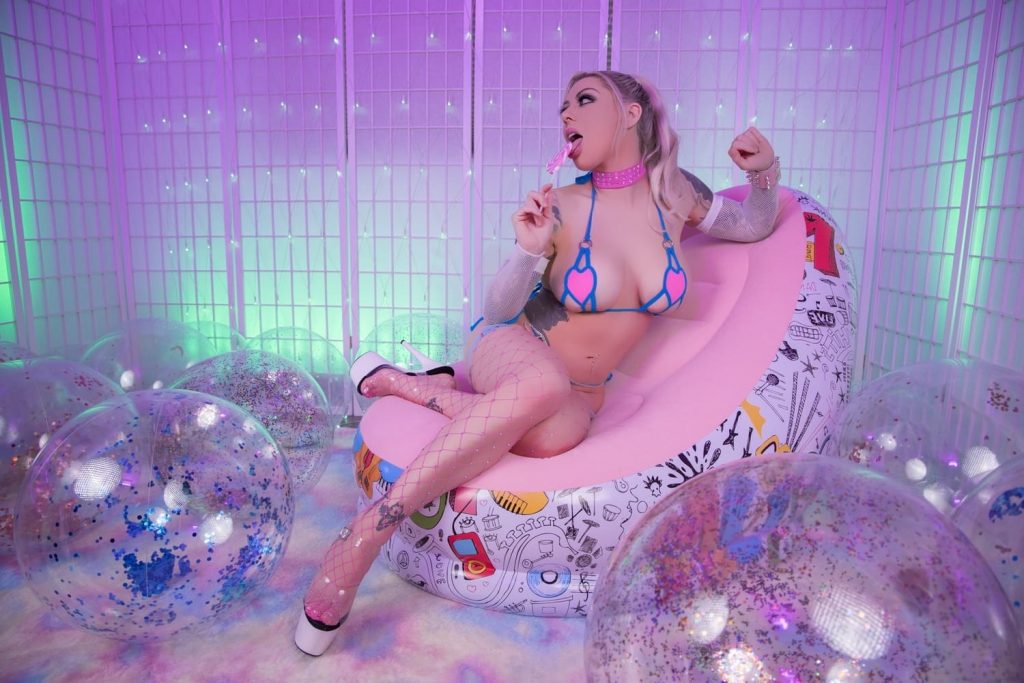 If you're like me, you're all about staying updated about the latest and greatest pornstars. Don't get me wrong – there's a time and a place to get riled up for legendary performers. But there's a special allure to watching a newbie try really hard to make a name for themselves. There are a handful of famous MILFs on the site like Bridgette B, but it's mostly eager-to-please starlets.
I appreciate the time and energy the site puts into the model index. I'm talking about 1000-word biographies that include measurements, porn history, detailed descriptions of the girls' turn-ons and body types, and their social links. If you've been dying to know petite Lulu Chu better, you can read up on what's practically a whole tell-all about this awesome Asian angel.
There are just over 30 models on the Swallow Bay roster and it grows bigger every week. Other names you may want to keep an eye out for are naturally busty Blake Blossom, brown-eyed beauty Alexis Tae and naughtier-than-ever Kyler Quinn. One thing the site boasts is that you won't see any amateur girls taking part – they only work with top models.
Did Someone Say Bonus Content?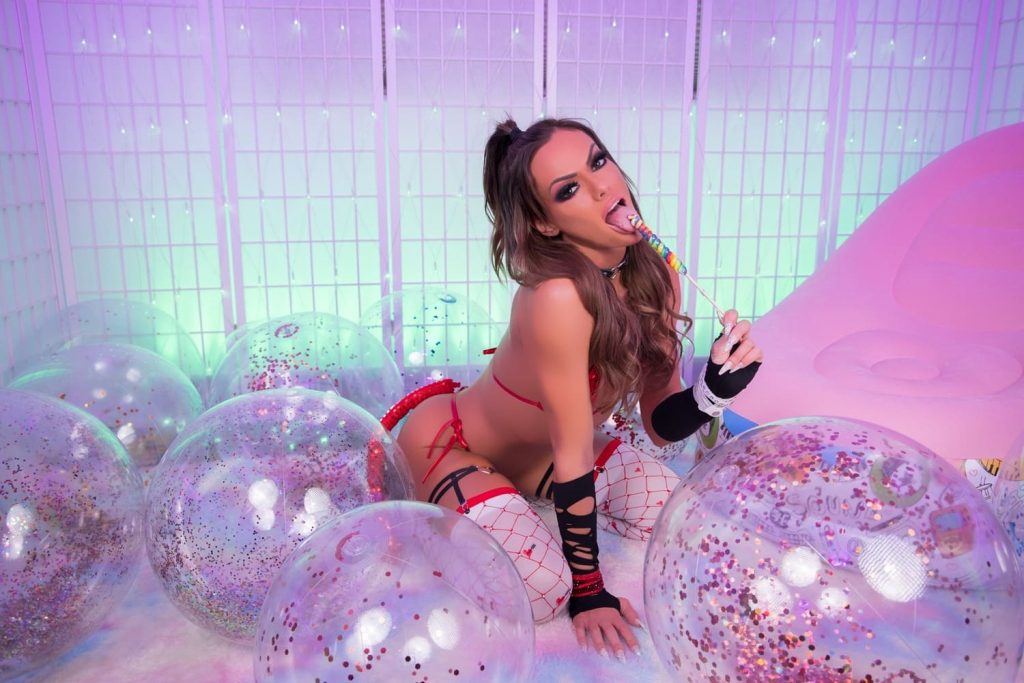 That's right. Even before joining this unique VR site, they've got all kinds of blowjob bonuses to enjoy. There are a couple of dozen free photo galleries with about 40 pics each. There are no zip files to download, but you can save each high-res pic individually or just browse a slideshow. You also won't want to miss out on the fun, free GIFs created from some of the scenes.
There's even a blog with a decent amount of updates – they're just not dated. But considering the site launched in June 2021, I think it's safe to assume that the blog stays relevant. They touch on topics like "Big Tits VR Pornstars" and "Streaming Blowjob VR Porn: The Pros and Cons." Seems pretty topical to me (and I know my VR porn).
Grab Your Headset and Get It On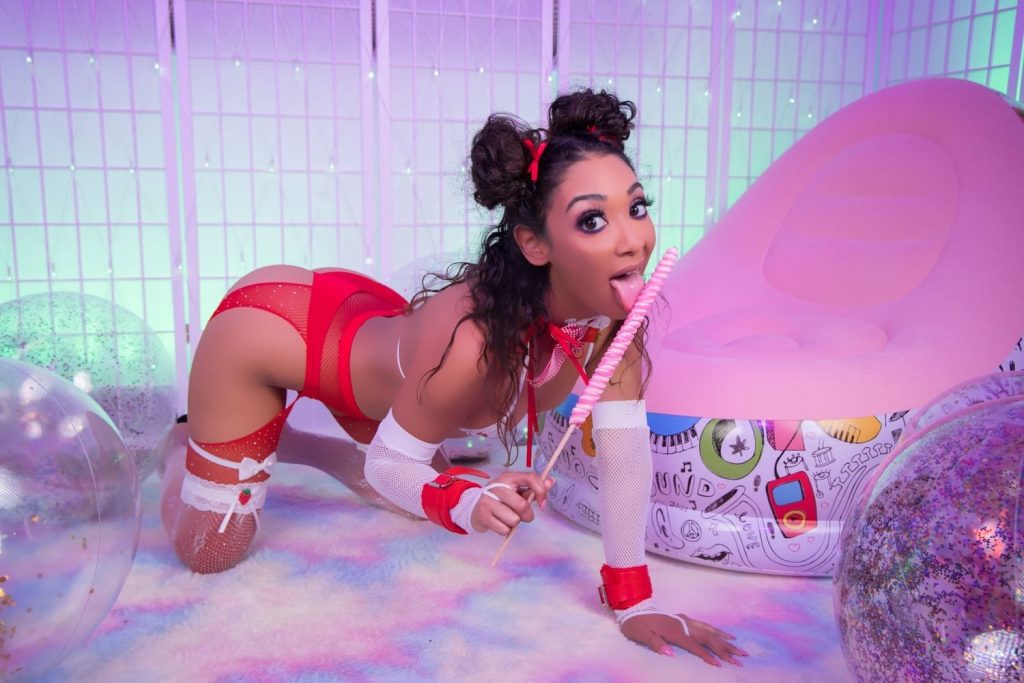 In October 2020, Facebook released the Oculus Quest 2 and is rumored to have sold well over five million units since then. This is likely due to the super affordable price and how easily accessible it is to the general public. Until now, virtual reality had been considered a niche that only nerds got excited about. But sooner than later, every household will have an HMD.
If you're part of the new VR crowd, welcome! We've been waiting for you. You can find a helpful headset tutorial aptly titled "How It Works." Regardless of which headset you're wearing, it should be compatible with Swallow Bay's content. I'm talking everything from the PCVR-friendly Valve Index all the way to your smartphone for some sneaky VR blowjob porn on the go.
Want to make your BJ even more realistic? You can combine these high-quality scenes with your favorite teledildonics. Whip out your Lovense or Kiiroo smart sex toy and feel every wet and sloppy second of Kira Noir swallowing your cock.
Enjoy Exclusive Blowjob VR Porn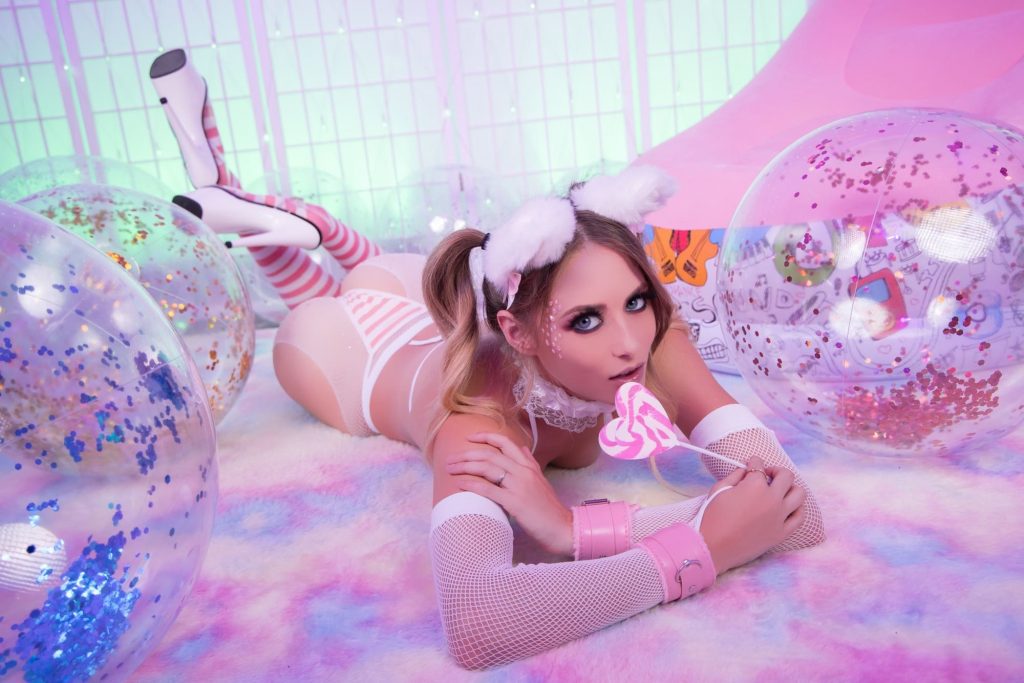 Having worked in the porn industry for so long, I'm always on the search for VR sites that give members something fresh and new. Swallow Bay is where I luckily landed this time. This is a candy-coated blowjob adventure that even Willy Wonka would be clambering to get a taste of.
When you join, they have three very affordable membership options. There's a 7-day trial for under $6 with unlimited downloads and UHD videos. One month of unlimited access will only put you out $20, while the multi-month option is only $50 and includes everything you see on the site plus those generous bonuses I mentioned.
Slide on Over to Swallow Bay
This site may be new, but their library continues to grow on a regular basis and they never cut corners on quality. I live for this bubblegum aesthetic, the glamorous makeup and the skimpy psychedelic lingerie. Make sure to come back to my blog regularly for all the latest updates.