Today I'm take a look at Czech VR Casting. From the makers of Czech VR, these virtual porn videos feature timeless Czech beauties in the always delightful casting couch scenario . Did you like it? Let me know at my email.

Pros
Access to a bonus network
EU and US servers for faster downloads
Cons
No streaming option
Not many scenes
Bottom Line
This is a must-go-to site for porn enthusiasts who've got a hankerin' to see gorgeous Czech girls in some of the best VR quality videos on the Web today. With no available streaming option and a low scene count though, they've got to pick up the pace and give us more! If you're worried about binging and then running out of scenes, you'll actually have more than you know what to do with thanks to two bonus VR sites as well as a bunch of others.
My Full Czech VR Casting Review
Casting Couches Just Got A Whole Lot More Real!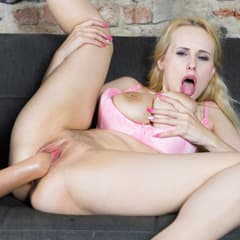 I gotta start off by saying that I love casting couch scenes. The idea of having a woman come to you to apply for a "job" and showing her "credentials" really gets me going. Casting scenarios are just so candid that they really lend themselves to the amateur niche, which is accented further when shot in VR. Some of the models seem shy and others really turned on. There are hairy and clean-shaved pussies and from big tits to small, perky ones. Across the scenes there's dildo play, a little bit of peeing and up-close kissing, which is new for me since I've begun watching VR.
High Quality VR Scenes - No Scaling Issues
Their scenes are all shot in high-quality and immersive 180° 3D, with no technical problems to report. They have none of the typical scaling problems I've found on other VR sites and the camera even moves. This is not the same as having the camera zoom in or having the model come closer. Instead it makes it seem like you're moving your head, adding to the realism factor.
Bonus Content!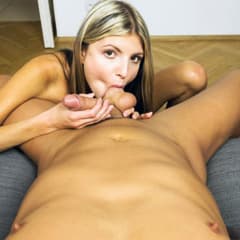 While CzechVRCasting has good number of scenes at the moment those are not the only ones you're going to have access to. A membership also gets you unlimited access to the Mental Pass network of adults sites, which includes another two VR sites! That's an extra 47 scenes that equal the high-quality ones here. If you thought that was a good deal for $24.95 a month (it is), then I hope you're sitting down because you also have access to another six non-VR sites, giving you another 500 XXX videos. Make sure to pace yourself.
Works Across all Mainstream Viewers
While there's no streaming feature, each scene has its own download page where you can access any one of four files (LQ Smartphone, HQ Smartphone, Gear and Oculus) from either a European server or an American one. The different servers really help increase download speeds depending on where you're located. I watched their scenes across three different devices (Cardboard, Gear & Oculus) and they all produced a high-quality VR experience that I can't fault and without my having to make any setting adjustments.
Don't Pass Up on This Awesome VR Site
You can follow Czech VR Casting through Czech VR's Twitter feed that posts regularity about all the newest videos and other VR porn-related developments. There's also an active forum on Reddit where you can have discussions with other VR porn enthusiasts.
The site successfully mates the candid ambience of the casting couch setting with impeccable virtual reality videography and talented amateur models, producing an experience that's well worth the cost. New scenes have been uploaded consistently on a weekly basis, which will give you something to look forward to.
Click Here To Visit Website
Similar Amateur VR

Casting scenes and VR videos together like bread and butter. And nobody does it better than the Czechs. Check out Czech VR Casting for lots of hot 180° amateur porn scenes!

Amateur porn is popular because the content is authentic and it becomes even more authentic by watching it in on Virtual Real Amateur. Strap on those goggles, you're in for a sexy time.
The Best in Amateur VR - Sign Up!
Get news, updates and giveaways from the top amateur VR girls - FREE!