Beautiful young women are wearing lingerie and sexy outfits while they tease and strip for you in these 3D 4K virtual reality scenes. You'll love seeing them get naked, that's for sure! Share any thoughts with me via Email.

Pros
Sexy, high-class models
180-degree 4K videos
Compatible with multiple headsets
Cons
Some short videos
No bonus content
No model bios
Bottom Line
If you're tired of hardcore virtual porn, Stasy Q VR will pique your interest. Self-proclaimed as the Playboy of VR porn, this is a collection of softcore erotica featuring beautiful young women as they tease, strip and dance around you in 4K 180-degree videos. They have download versions for all the major headsets, like the Vive and Oculus, but you can stream them too. Plus, they add fresh content on a regular basis.
My Full Stasy Q VR Review
Original & Unique Solo VR Scenes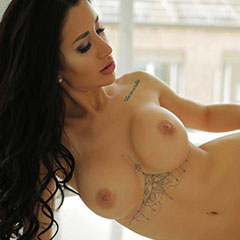 When VR porn sites first started to emerge a few years ago, everything was new and unique. But as the genre continues to grow, we're starting to see a lot of copycat sites, ones that mainly stick to the same formula. Thankfully, some sites still try to push the envelope and try something different. That's why I appreciated Stasy Q VR. There are no hardcore scenes here (which some of you might not like), but I implore you to keep an open mind because I think you'll love it regardless.
Spend an Evening With an Elegant Lady
I'm not 100% certain, but it seems like all the ladies on StasyQVR are exclusive to the site. I had hoped to learn a little more about them, but the model index had no biographies. But I quickly got over that after seeing these babes who are all beautiful. Some are slim, some are curvy and if I trust my eyes, they look to be between the ages of 18 and 25. You'll watch them strip, dance and tease you in a variety of scenes that take place in various fancy apartments. The average video is only 8 minutes, though some are considerably shorter.
Watch a Selection of 4K Erotica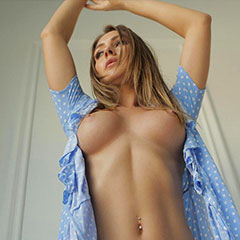 The beauty of these ladies is matched only by the superior quality of the downloadable videos. They can be streamed too, but to get the sharp 4K ones, you'll want to choose from among the multiple downloads for each headset (all the major ones are here). I was blown away by the 180-degree views and binaural audio. Stasy Q VR launched in May 2017 and in that time, they've accumulated close to 60 videos and have remained steady with their update schedule of one new video per week. As long as they stick to that (and I have no reason to believe they won't), you'll always have something new to look forward to.
Feel Like a VIP When You Join
Stasy Q VR evokes a classy vibe. It makes me want to sit down with a glass of wine, light a candle, slip on my headset and enter their world of sophisticated, high-end erotica. It's a feeling that they nail with their gorgeous models and posh filming locations. It's very much the Playboy of VR, which is exactly how they promote themselves on their homepage. I'd say it's a fair and accurate statement to make.
Click Here To Visit Website
Similar Babes VR

Stasy Q VR brings you premium, high-quality erotica in VR. These women look stunning in these 4K, 3D, 60FPS scenes. The locations are stunning and you'll have a fantastic POV as these babes strip and tease you.

If you've got a thing for amateur lesbians and you own a VR headset, this site was made for you. These girls love fooling around and you'll love watching them in 180° stereoscopic 3D.
Sign Up Today!
Get exclusive email offers and find your next fav VR beauty.

Virtual X Porn has a roster of European models who just can't seem to get enough sex. So strap on your VR goggles and you can have a crack at them too!

Wanna hit the clubs tonight? Well, keep in mind the dress code, plus you gotta pay cover, etc. Why not just stay in and go to VR Clubz instead? You'll get lucky every time.

Find yourself right in the middle of the action as the gorgeous girls on Stripz VR put on sensual and arousing stripteases for you in virtual reality. Reach out and try to touch them!