VR Sexperience is a plucky French Canadian site that's full of virtual porn videos. Offering exclusive HD content that stars hot babes in various niches, it's sure to become a favorite. Feel free to email me.

Pros
Multiple viewing modes, including streaming
Easy to navigate
Access to bonus sites
Cons
Streaming option prone to malfunction on Gear VR
No 360° viewing option, only 180°
No info on individual performers
Bottom Line
VR Sexperience offers a fair number of videos that will make you believe you're in on the hot action. But it's important to remember that they're not one of the largest porn producers out there, so their capabilities can be limited at times and I have experienced a few errors and malfunctions on the site. But when it does work, oh boy, it's a thing of wonder.
My Full VR Sexperience Review
There's No Canada Like French Canada!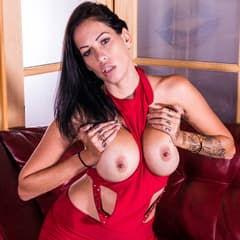 There's no doubt about it, VR porn fever is catching like wildfire and VR Sexperience is a great site with many videos that'll put you in the driver's seat! All their content is shot in HD and features only the most attractive models that French Canada has to offer.
Easy-Peasy-VR-Squeezy
For starters, using the site is a breeze, either through the desktop or mobile versions. I feel it would be safe to say that most VR users are going to be using a smartphone-based headset as opposed to the pricey Oculus unit, so having a functional mobile site is essential. I tried out the site using both the Gear VR headset and a Cardboard one and the streaming option does seem to work better on the Cardboard unit. The file will play on the Gear VR and the image is HD, but it comes out all wonky and not very VR-like.
If you're downloading the files instead of streaming, you'll be happy to know that there's no problem with displaying them on your device, though recently the site has been having trouble with the downloaded files being corrupted.
Solo Scenes, Lesbian Duos & Threesomes!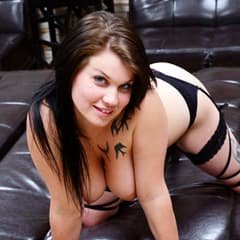 VRSexperience explores a few niches as well as amazing camera angles that make the experience as immersive as possible. For instance, there are steamy solo scenes where a busty babe is pleasuring herself from what seems to be mere inches from you. If that's not going to cut it, try out the lesbian duos and threesomes featuring women going at it less than an arm's length away. There are also sweet POV videos of getting ridden hard by a sexy chick, or three babes taking turns going down on you.
Like most VR sites these videos only have 180° vision, which the site claims is better than 360°. I don't really understand why that is, but the fact of the matter is that for most sex scenes (large group scenes excluded), there isn't much of a need for 360° vision, so we can let that one slide.
There's also little information on the site about the models. I don't know if it's just me, but some background info on the girls I'm getting my rocks off to would go a long way in adding to the realism of my virtual reality experience.
Bonus Hardcore Sites!
There are a good number of scenes on the site at the moment, with at least one new one every seven days, which is pretty much the average for most VR sites. Each video allows you to post comments, use tags and apply a rating. A membership will also get you full access to four other hardcore sites in the AD4X network: Casting Party, Cum 4 Pixie, House of Perverts and Kelly Summer XXX. Overall, VR Sexperience is a great site. While it might not have the biggest production budget like some of the major porn companies, their videos will offer you an immersive experience you won't soon forget.
Click Here To Visit Website
Similar Top VR Porn Sites