I thought adult VR was pretty sweet in 180°, so I guess it'll be twice as fun in 360°, like it is on Virtual Porn 360. Send emails my way!

Pros
Affordable membership
Shot in 360°
Cons
Not shot in 3D so no VR effect
Live cams section is nonfunctional
Bottom Line
This is a relatively inexpensive site with plenty of hot hardcore scenes featuring a bunch of categories I love. Like the sitename suggests, the scenes can be seen in 360°. But it doesn't mention anything about the scene being in 3D. And a scene that can be seen in 360° without any 3D effect cannot fairly be called VR, which made this site real lame.
My Full Virtual Porn 360 Review
360° But No 3D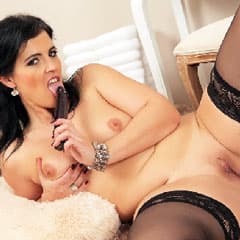 Virtual Porn 360 has some pretty hot porn, I must admit, but right off the bat I want to mention that these scenes aren't going to appear in VR when wearing your headset. That's because they do not contain a 3D effect. So, to repeat, this site does not offer VR porn. I'm sure they would argue that they do offer VR porn, since they've gone through the trouble of including different file formats for various VR headsets as well as user guides to help you watch the scenes in least four of the mainstream headsets.
It is and It Isn't VR
You see, when it comes to virtual reality, we're looking for the most realistic experience possible. Not only does the sex have to be hot, but I also want to be able to look around and I want the other person in the scene to look like they're really there! This means their body, curves, hair, everything, has to seem like it's sticking out, as if it were so close to me that I could reach out and touch it. Like it was shot in 3D and not 2D. Case closed. At least the site has one of the cheapest membership fees as far as VR sites go. Their standard monthly membership is only $9.99. You can even get it for $5.99 a month if you sign up for 12 months.
What's the Point of 360°?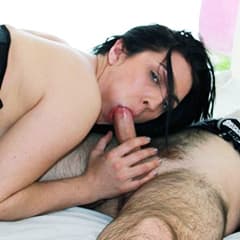 VirtualPorn360 currently has a large number of scenes that cover a variety of mainstream categories. The porn is pretty good, but I'm still irked about the misleading VR information. You actually don't even need to put on your headset, because you can use your mouse or keyboard to look around the scene in 360°. It's also really not all that impressive anyway, with the action mostly taking place on a bed. The sets aren't anything special, either. When I looked around I was faced with a boring white wall.
There Be Live Cams Here
This site also recently put up a new section that claims to support VR live cams. This is good as currently there aren't many sites with live cams in virtual reality. That being said, it's also labelled as being in its beta phase and there were no available shows at the time of this review. Also, none of the archived shows are in VR.
Perhaps the reason the membership fees are so low in comparison to other VR sites is because VirtualPorn360 has no 3D videos to speak of. I guess those 3D cameras cost a pretty penny. Regardless, advertising the site as a VR site, which it does in spades, but failing to deliver a true 3D experience, makes this site kind of lame. Maybe I'm too harsh, but I have standards and I'm not going to apologize for them.
Follow Them on Social Media!
Do you like being kept in the know when it comes to porn and VR porn in particular? Well good news then as Virtual Porn 360 keeps a pretty active social media presence on each of the following sites: Instagram, Google+, and Twitter. Maybe they'll start shooting some of their newer scenes in 3D. If they do, I'm sure they'll post news of it through their social media activity.
Click Here To Visit Website
Similar Top VR Porn Sites