Why limit yourself to scenes from just one site, when you can immerse yourself in hardcore ones from any of the top VR sites? That's what Hot Movies can offer you. Email me.

Pros
200+ VR scenes
Many different niches
Compatible with all headsets
Bottom Line
Hot Movies brings the pay-per-view model of watching porn to virtual reality content. There are some ups and downs, namely being able to watch scenes from multiple studios, but the PPV can prove expensive depending on how much you plan on watching. HotMovies provides a good pricing alternative to this niche and the site itself is top-notch.
My Full Hot Movies VR Review
Get These VR Scenes While They're Hot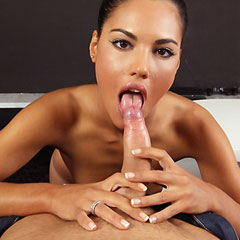 Hot Movies is a well-established adult PPV site that's been online since 2002. Ever since then they've been adding countless hardcore adult movies to their collection. With the rise and popularity of virtual porn, they decided to create a VR-exclusive category and they've been adding new scenes from all of the top VR sites. Hot Movies is for virtual fans who don't want to limit themselves to the adult scenes from one particular site. When you sign up, you'll have access to well over 200 videos from popular sites such as VR Bangers, Holo Girls VR, BaDoink VR, VR 3000, VRB Trans and many others.
Does Pay-Per-View Suit You?
Being a PPV site, Hot Movies offers you two payment options. You can either purchase a scene individually for a nominal fee, or you can pay-per-minute and stream them. You'll notice that you get a better deal if you buy one of the bigger blocks of time. Now, some VR scenes offer downloads and PPM options, but you'll also find that some don't have a pay-per-minute option. Most offer multiple formats with both LQ and HQ resolutions and are compatible with all viewers, mobile or stationary. Screenshots are also included and they each have a detailed description with model names, running times and tags for performers, attributes, settings and themes.
No Shortage of User Features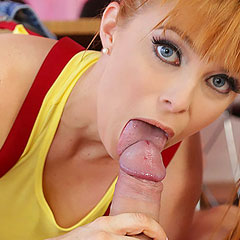 Finding virtual content on the site is easy, as it's professionally designed and maintained. There's a basic search bar, but I think the best way of going about it is to simply pick the VR category from their list. There you'll be able to see all of the individual scenes available and you can sort by date, popularity and rating. You can also change the thumbnail view to depict either the classic display, front or back covers, tube view and a scene view. There's also a whole host of filters including orientation, category, studio and series. You're also able to rate, favorite and leave comments on the scenes.
Access a Variety of Virtual Porn in One Place
I think HotMovies offers a nice alternative to the standard method of obtaining and consuming VR content. Typically, you pay to sign up to a single site, which does have the potential to become a little boring, since usually, scenes from any one site would have similar themes, styles, etc. But here, you get to pick which scenes you want to experience, from any number of VR sites - sites that I've reviewed, with no differences whatsoever in the quality of the experience. The tradeoff here is that by using the PPV or PPM model, the costs might add up depending on your volume of compensation. Signing up to this site is free and they also have tons of other non-immersive porn that will probably interest you too.
Remember to follow me on Twitter!
Click Here To Visit Website
Similar Top VR Porn Sites