If you've been reading the VR tech news recently, you've no doubt seen articles, ads and blogs concerning a brand-new gadget that's taken not only the virtual reality world by storm, but the augmented reality world too. I'm talking about the Zed Mini Camera, a little piece of hardware that's designed to be compatible with the two leading PC VR headsets: the Oculus Rift and HTC VIVE. By mounting this small camera-like device onto the front of either one of those viewers, you'll be able to see through the headset like never before. The Zed Mini provides stereo pass-through video and real-time depth and environment mapping that allows for augmented reality experiences the likes of which we've only seen in sci-fi movies.
The Zed Mini Offers a Lot of Potential for AR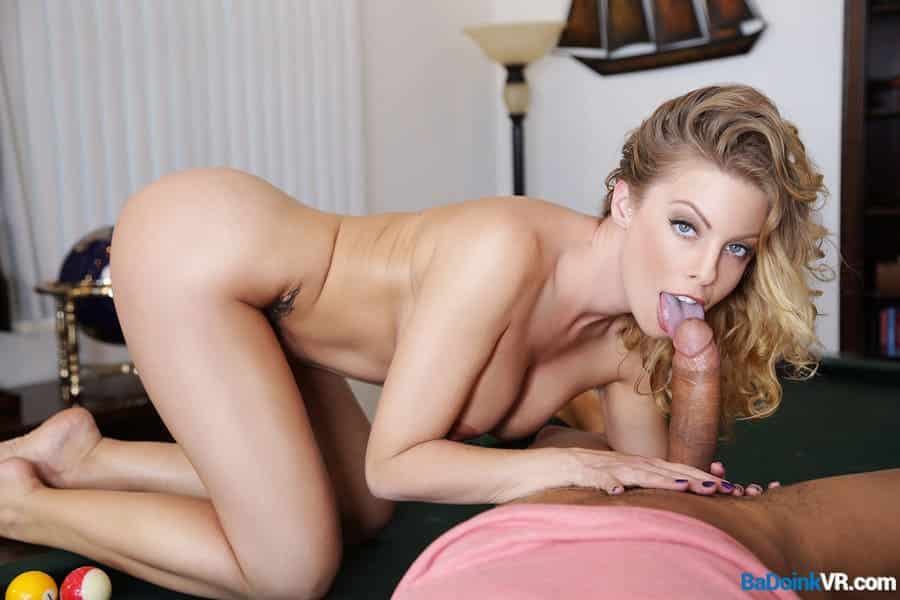 While the Oculus Rift and HTC Vive are pretty amazing pieces of tech in and of themselves, adding the Zed Mini will grant you capabilities they never could. One of which is to see what's directly in front of you, since those two devices leave us virtually blindfolded and in the dark to the real world. But of course, we're not really interested in looking at reality, we want better than that. And so the Zed Mini helps to insert digital input that's overlayed on top of the real world. What's especially great about this advanced accessory is that it was designed to be compatible with their 6DoF controllers right out of the box. There's already a bunch of fun games and tools available for download, like playing with a Lightsaber from Star Wars.
Step Over Microsoft HoloLens
Up until the arrival of the Zed Mini, the most talked about AR device was Microsoft's HoloLens, which is surprisingly a few years old by now. And in the tech world, once a few years have passed, newer devices boast way more sophisticated capabilities. Not to mention that, unlike the HoloLens, the abilities of the Zed Mini are also magnified from relying on the technical capabilities it borrows from the VR headsets and the PC all at once. So if you thought watching that AR shark fly through your living room while wearing the HoloLens was incredible, the Zed Mini will blow you away.
What About VR Porn?
There are some games and other apps to utilize with this device, but sadly no XXX content yet. But the Zed Mini hasn't even been out for 6 months, so I guess we're going to have to be a little patient. But there's no doubt in my mind that somewhere, probably at one of BaDoinkVR's or NaughtyAmericaVR's top secret tech labs, they are building the adult AR content of your dreams.
It's not hard to imagine what it would be like. Let me paint you a picture of how I envision the future of hardcore adult entertainment technologies. You come home after a long day of thankless, mind-numbing drudgery that you call a job to your bachelor pad. You enjoy the freedom of being alone, but every once in awhile, fall prey to your baser instincts. So you slip on your viewer and immerse yourself in a virtual porn scene that whisks you away to a gorgeous cliffside hotel room in Bali, Indonesia, where you get in on with two of the hottest babes you've ever seen in your life.
But maybe you're in the mood for something a little more humdrum, something a bit more domestic, but still sexually satisfying? So instead you opt for the latest augmented reality program and, like magic, a buxom blonde dressed in a shimmering silky red dress, complete with red lipstick and sweet disposition, smiles at you from inside your room. She slowly walks toward you with a mischievous smile on her face and once she's in your arms, you can choose to undress her. I'll leave you to figure out where the program goes from there.
Mixed Reality is the Future
Ever since the success of VR tech and content there's been a lot of debate as to whether or not the whole enterprise is worth it when matched up against the potential of AR. It seems like the two mediums are backed by different corporations that have a vested interest in seeing their side succeed at the expense of the other. I never understood this kind of senseless bashing, but it's no more different than the PC/Mac wars or any kind of sports rivalary. The Zed Mini, however, allows for the successful marriage of VR and AR tech, which in return has led to the creation of something even more potentially powerful: MR, or mixed reality. Hopefully it'll stop the limiting and binary choice of having to choose between virtual and augmented realities, because we can use them both at the same time for different purposes.