I talk a lot about VR porn on this blog. I mean, obviously, what else would I talk about? I have a lot of fun with the topics, but here's something a little more serious. Research is showing that VR porn can actually be beneficial to people who want to improve their sex life. Honestly, it was never something I thought about, but it intrigued me and I did some digging of my own. I found several articles and there's one theme that's present in all of them:
BaDoink VR is ahead of the game.
I never really looked at BaDoink as anything other than an amazing virtual porn site. But then I discovered their series Virtual Sexology. Unlike their regular scenes, these are aimed at sex education and therapy to help enhance your sexual experiences, both solo and with a partner.
The Creation of Virtual Sex Therapy
BaDoink created their sexology program with the help of marriage and family therapist Hernando Chaves. His theory essentially comes down to this: virtual porn can help you feel more empowered and confident. In turn, this helps decrease anxiety in the bedroom and even helps achieve prolonged erections.
So How Does It Work?
It all starts with a VR video. Hosted and narrated by the incredibly sexy August Ames, the video is a step-by-step guide that takes you through various exercises including breathing techniques, Kegel exercises and the "start-stop method." In case you're not familiar with the latter, it's the practice of masturbating just before the point of orgasm and then waiting about a minute before starting again.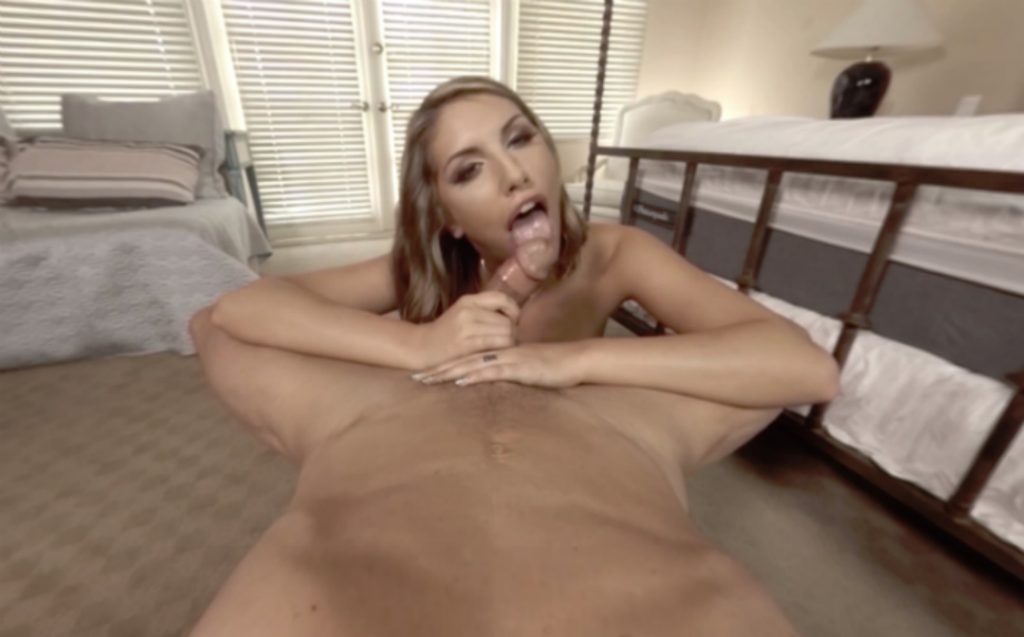 What Makes it Different From a 2D Video?
Anyone can find an instructional video on the internet about how to last longer or perform better in bed. So why bother checking out a video from BaDoinkVR? First, I can't stress enough how insanely hot August Ames is. The way she speaks, goes through the breathing exercises and moans is a huge turn-on and almost feels like ASMR. But, more importantly, there's a connection that you just don't get if you're simply watching a 2D video. August speaks to you as if she's your girlfriend. The way she guides you is pleasant and immersive. You feel like you're there and it's a much more intimate experience.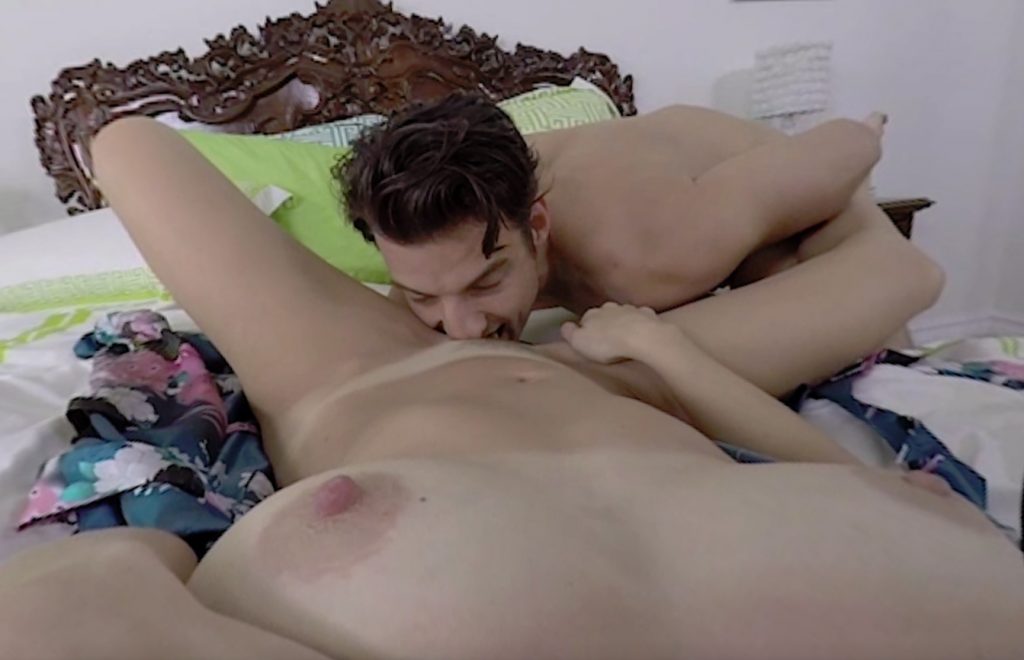 Part One is for Men, Part Two is For Women
Pleasure is not a one-way street. Confidence has to go both ways. So, a year after they released their first video, they created a second one all about discovering female sexual empowerment, with sections devoted to mutual pleasure, self-pleasure and, of course, receiving pleasure. There are both male and females in the video, including one of my favorite porn stars, Katie Morgan, who demonstrates some incredible self-pleasuring techniques. While the video was designed specifically for women, every man should watch it.
I've just scratching the surface of what these incredible videos have to offer. They're each about 45 minutes in length and cover lots of ground, so it's best to check them out for yourself on their site Virtual Sexology, where they are free to stream and download. So you have absolutely nothing to lose and everything to gain!