This week I'm going to be discussing what happened to Sin VR, a 3D game I reviewed. Long story short, there was a data breach and they might've leaked users' data. To whom? Who knows, it's all a mystery to me. If there's anything to be learned from this, it's that you shouldn't share personal information online unless it is necessary. Personally, I always use a pseudonym. But since there's no going back, here's some additional information I've compiled so that we can all know exactly what happened.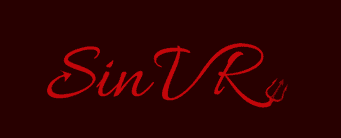 What Happened to SinVR?
According to U.K. cybersecurity firm Digital Interruption, they found a vulnerability in the app that exposed the data of swathes of people who make use of the "private dungeon" experience SinVR offers. While VR porn is an exciting new frontier, it turns out it's also a risky one as the app was found to be leaking 20,000 usernames and email addresses.
Are You Safe From Future Hacks?
Through reverse engineering, the team at Digital Interruption found a suspiciously named function called "downloadallcustomers." Looking at how the web API (application programming interface) for the app worked, they were able to trigger the function manually and it spilled user details. While credit card numbers and passwords weren't leaked, other identifying data was, which could create some sticky situations for SinVR users.
"Not only could an attacker use this to perform social engineering attacks, but, due to the nature of the application, it is potentially quite embarrassing to have details like this leaked," explained Digital Interruption. "It is not outside the realm of possibility that some users could be blackmailed with this information."
What the Experts Have to Say
The cybersecurity company made the flaw public after attempting to contact SinVR's parent company, InVR. According to InVR, they fixed the vulnerability and the company has learned from the whole experience. "Moving forward, we are confident in our ability to stop similar attacks and will keep using a professional security service to audit our system. We are making sure that all 'back door' intrusions are fully consensual."
It goes without saying that porn apps have always had liability for often being infected with malware. So if you're a fan of porn on your mobiles or for use with VR headsets, it's worth proceeding with caution and ensuring that you have protection.