Hey, It's Your Favorite VR Guru, Paul, again! I've been reviewing and watching virtual reality videos with a fine-tooth comb for quite some time. At this point, I can mostly log in to any site I want, pick out a few videos and start watching them on any virtual reality headset, whether it's the Oculus, Vive, Gear VR, whatever! Of course, it took time for me to learn the ropes and, admittedly, I found myself getting frustrated when I couldn't figure out how to get a device to work or watch certain videos. So I'm going to try to make the process as easy as possible for those of you who are new to the world of interactive porn.
First Things First: Invest in a Good Headset
Duh, right? To get the best possible experience, you'll want to invest in a proper headset. There are quite a few on the market, ranging from affordable to expensive. Some need a powerful computer to run, others can be used with any smartphone. I've also reviewed a few of them, so have a look, determine your budget and pick the one that works for you.
What to Look For in a VR Porn Site
Now that you have a bit of info on the gear you can buy, let's get into the sites. There are a few key factors when deciding which virtual reality sex site to join. These are just some of the main things you'll want to look for. If you're unsure about a specific site, check to see if I've reviewed it so you can get all the insider info and decide if it's worth joining.
Compatibility with multiple devices

. There's nothing worse than being excited about a virtual reality scene, only to find that your headset doesn't support it.

A good variety

of scenes and a good update schedule.

True 180° (or 360°) 3D videos with binaural audio

. You'd be surprised, but some sites only have 2D videos and they definitely won't feel as immersive as the 3D ones.

Streaming. Some sites give you the option to either download or stream the video directly onto your device.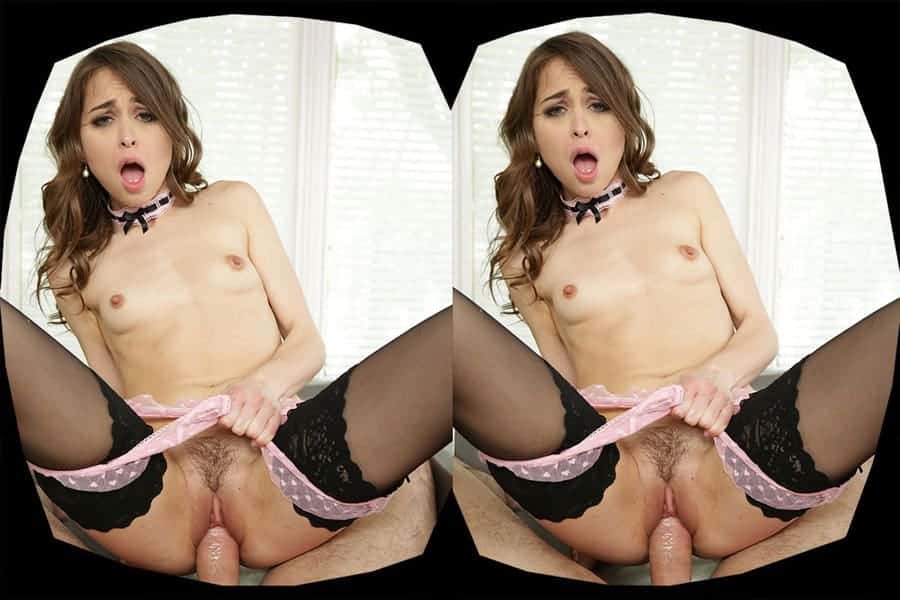 Stay Tuned For More VR Coverage
I hope this blog will help you get started on having the best VR experience possible. My promise is to stay on top of trends and keep you posted on all things related to the virtual porn world. Keep your eyes peeled for more blogs in a variety of topics!