Oh, Mardi Gras – my absolute favorite time of the year. School is out for a week and instead of studying, you'll be seeing girls flashing in public! There's tons of partying and drinking in the streets, public sex and opportunities to join in on a wild college fuck party. Basically, it's a time when inhibitions don't exist and it's all about having maximum fun and pleasure.
Now, there could be any reason why you might not be able to attend the Mardi Gras festivities and miss seeing all those college girls flashing. But that doesn't mean you need to feel left out. With VR porn, you can immerse yourself in sexy teens fucking and flashing for beads. So sit back, relax and enjoy some of the VR videos I've handpicked for you, all from the site Sex Like Real.
Horny Mardi Gras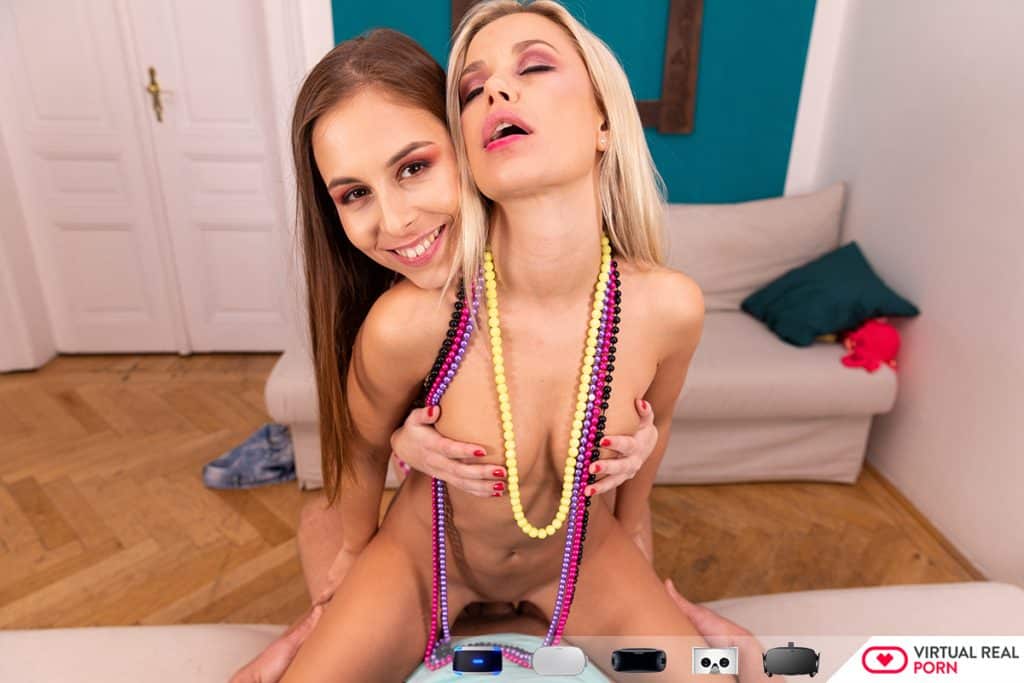 The great thing about Mardi Gras is that you get to watch multiple hot girls flashing and experimenting. And in this VR scene, you find yourself in a room with two horny gals. Enter Lola Myluv and Antonia Sainz, two sexy teen girls flashing and getting playful with their Mardi Gras beads. They even wrap those beads around your cock while giving you a blowjob. This video will make you feel like you just ended a wild night of partying with two sexy babes who can't wait to fuck you!
Wild Mardi Gras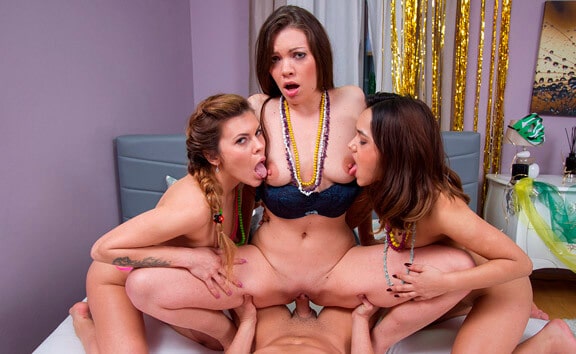 With this next scene, you've just wandered into a college sex party! And the best part is that you're the only guy there. What are the odds!? This FFFM orgy sex party has you spending time with three beautiful ladies: Tori Hendrix, Esperanza Del Horno and Ellie Springlare. These three babes embody the Mardi Gras spirit perfectly. No strings attached – they just want sex! After playing a few naughty games with you in their underwear while wearing colorful beads, one thing leads to another and before you know it, Tori is asking you to bend her over and fuck her. The other ladies get so turned on watching that it takes mere seconds for them to jump on board and join in on the fun.
Party Slut After Party Sex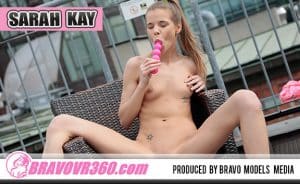 The last two scenes had you immersed in a threesome and an orgy, respectively, but how about some one-on-one time now? We'll be diving into amateur public sex territory with this one. You find yourself on a rooftop with the sexy Sara Kay. She's brought you up there because she wants to show off her self-pleasuring skills. There's nothing that turns her on more than having you watch her masturbate, and in her pink bra and panties and blue high heels, she spreads her legs and brings herself to orgasm right in front of your eyes.
Party Your Ass Off With Mardi Gras Babes
New Orleans may be the #1 spot to see girls flashing and fucking in public, but you won't even have to get off your couch if you want to partake in some Mardi Gras festivities. That's the beauty of VR porn. So pick a few of these party scenes and give these ladies some beads and a healthy dose of your cock!