If you read technology news or any of the blogs I've posted you'd know that there's always a lot of industry talk and speculation surrounding the future of virtual reality, as well as the future development of AR, or augmented reality, and which of these two mediums will ultimately take over. If you ask me, I think the whole conversation is skewed from the get-go.
VR is Still Relatively New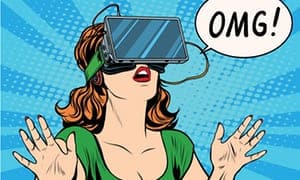 Most of this talk surrounds the viability and success of virtual reality technologies to begin with. Some people, including industry and market experts, believe that virtual reality is nothing more than a fad and will never achieve full market saturation. Sure, after two or so years, you still won't find an Oculus or an HTC headset in every household, but after all, it's only been two years. And what's more, these first generation viewers remain almost prohibitively expensive for the average consumer, but the second generation of headsets promises to be cheaper, which will no doubt encourage more people to make the plunge.
Not the 3D Fad of the Late 2000s
Many detractors like to compare it to the 3D fad that occurred about 10 years ago. I don't think it's a fair comparison. For starters, there's already nearly ten times as many adult VR sites as there were 3D ones. Plus, the technology has gotten way better. It's like comparing Betamax to VHS!
Why No Apple VR?
Even if you've only been paying attention half the time, you've probably noticed the bewildering fact that Apple has not pursued any inroads into this tech. Well, almost none. There's an iOS Cardboard app so you can stick your iPhone into a Cardboard viewer, and just recently Apple released a Mac iOS update called High Sierra that's alleged to support the HTC VIVE, but I'm a little skeptical about how that's going to pan out. Seems like a case of "too little too late" to me and those scenarios rarely end well. This begs the question of why hasn't Apple made its tech compatible with it?
Tim Cook, the current CEO, has plainly said that he doesn't like VR, he doesn't believe in it and he prefers AR. That pretty much answers the question.!There are a bunch of cool AR iOS apps for sure, but nothing even remotely entertaining, with the exception of Pokemon Go, which isn't exclusive to Apple anyway.
The Potential of AR Technology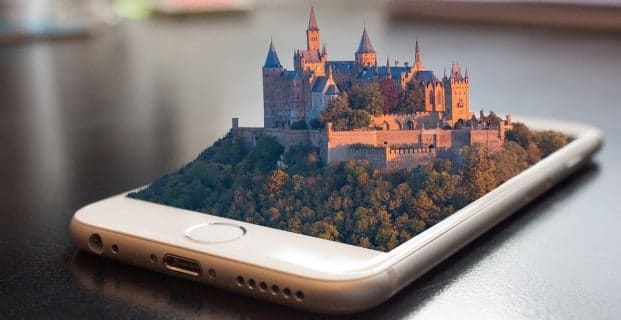 Many publications in fact promote AR as being superior to VR. They cite the fact that a virtual reality experience is isolating, but augmented reality will be much more open and full of social purposes. And I actually agree with most of their ideas. Augmented reality's potential does seem very interesting. There's just one major flaw in their argument. AR doesn't exist on the level that VR does. I haven't seen so much as a single, solitary augmented tit, and believe me when I tell you that if it's available for retail anywhere on the planet, I'd know about it!
Don't Give In to Idle Speculation
To all those who say that adult AR will make adult VR look like mere foreplay, well, talk is cheap, ain't it? Until then, I don't really mind telling you that I've had more than enough of all these senseless bashing. I think VR should be supported until AR comes along and then we'll see how it'll change things. There's also a very strong possibility that they could both exist in the market together, complementing one another or being used for different purposes.