Hey, Isabelle here! This past week, Paul and I decided to get a little kinky so he asked if I would wear fishnet stockings with a garter belt and stilettos. I was feeling up to the task and put on my favorite pair, grabbed my trusty paddle and bossed his ass around! Afterward, he was caressing my legs and told me that my hosiery reminded him of sexy mermaid scales. It got me thinking that maybe the reason people are so attracted to fishnets is that the material reminds them of mermaid scales.
With that in mind, we cuddled and took in some high heels and stocking VR porn with pornstars wearing fishnet nylons and we were inspired for our next kinky session. Here are a few of the scenes we checked out with babes showing off their sexy nylon legs.
Dani Jensen Will Drive You Wild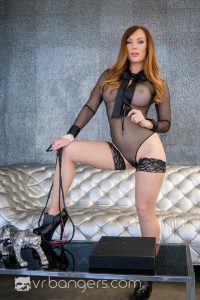 If you've never heard of Dani Jensen, then you're in for a real treat. This busty redhead has been wowing audiences since 2008 on popular sites like Naughty America, New Sensations and Brazzers. These days she's firing up the VR world on VR Bangers where we watched her in "Driving Her Nuts."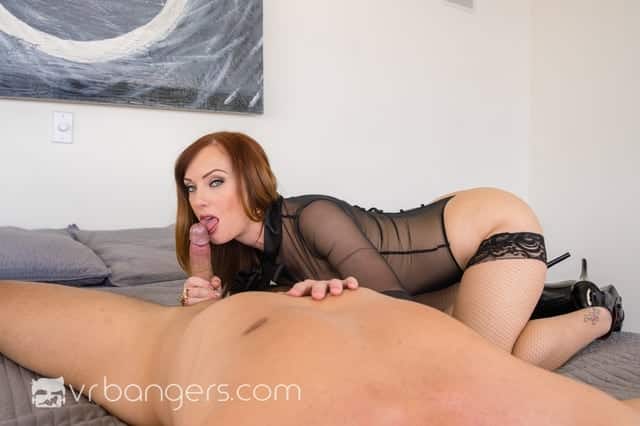 Dani plays a Dominatrix boss in this light BDSM VR porn fantasy. She's wearing a mesh bodysuit with a silk black bow, her big tits peeking out from behind the soft material. She completes her ensemble with a whip, black nylons trimmed with lace and stiletto booties. In this immersive scene, she talks down to you and demands that you heed her every command. You'll love watching her push her big tits in your face and spread her legs wide to show off her fishnets as she grounds her body against yours. You'll want her to slap you around every day!
Asian Babes in Stockings Porn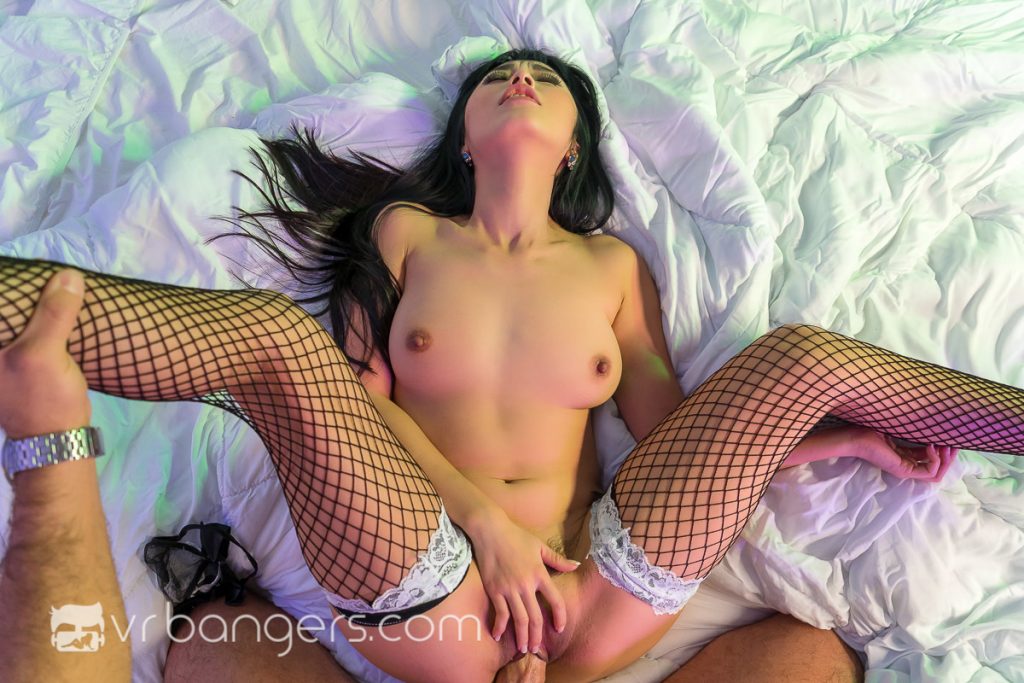 Paul wanted to check out some hot Asian models in stockings, so we turned to none other than the luscious Marica Hase. After conquering the Japanese porn biz, she set her sights on the U.S. and her popularity has risen over the years, with her winning awards and performing on Brazzers.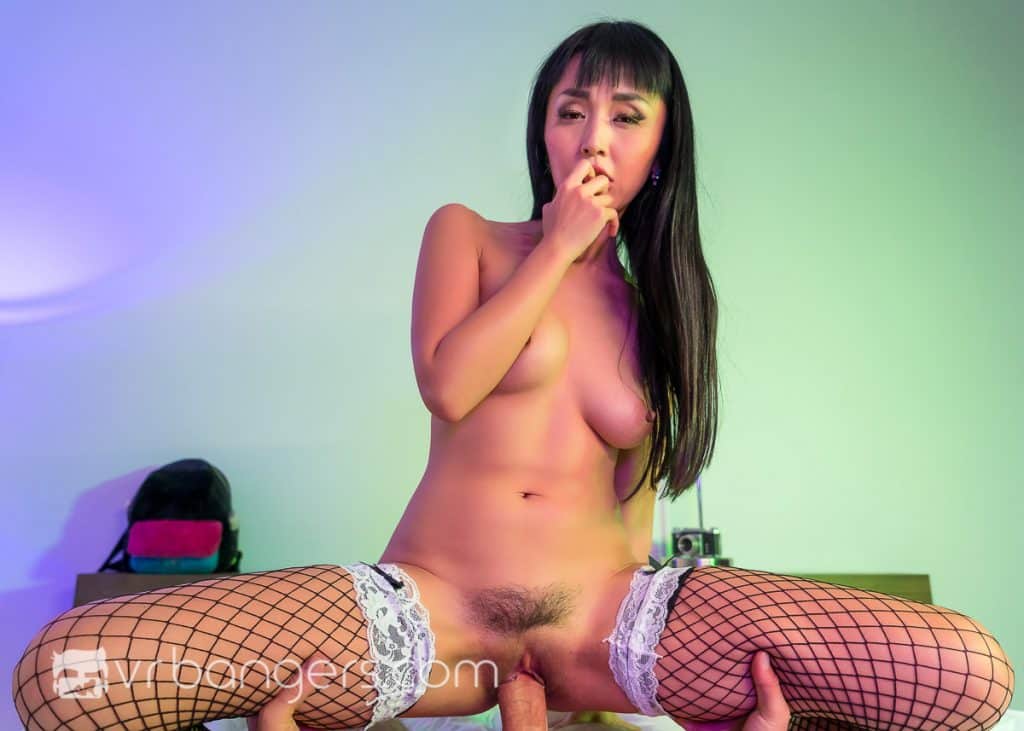 In this virtual reality experience called "Big In Japan," VR porn star Marica sizzles in a maid's uniform with black and white knee-high stockings. Strap on your favorite headset and watch her do more than clean your house! Immerse yourself with Marica as you fuck her senseless with your big cock and satisfy your nylon fetish at the same time. She'll keep her nylons on the entire time, so you can imagine that you're a sailor fucking a cute mermaid, except there's a happy ending instead of you being drowned like the sailors of old.
Garter and Nylons on Abigail Mac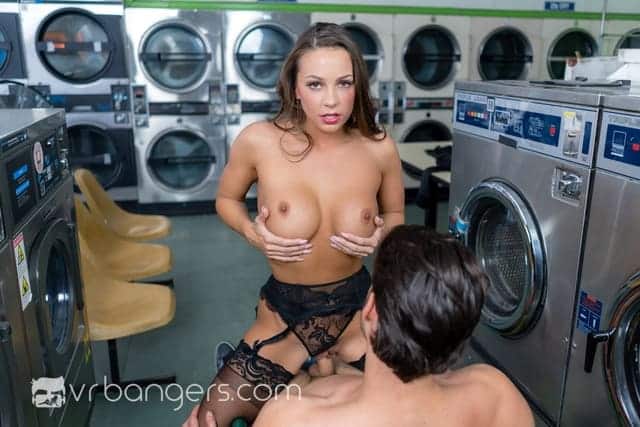 Abigail Mac has grown to become one of my favorite VR porn stars. I was first introduced to her on Twistys where she performed in girl/girl scenes. We watched her in "Extra Load" on VRBangers. If you're into nylon and stocking porn, I suggest you put on your headgear and immerse yourself in this cutie. She wears black lace underwear with a matching garter belt and black nylons.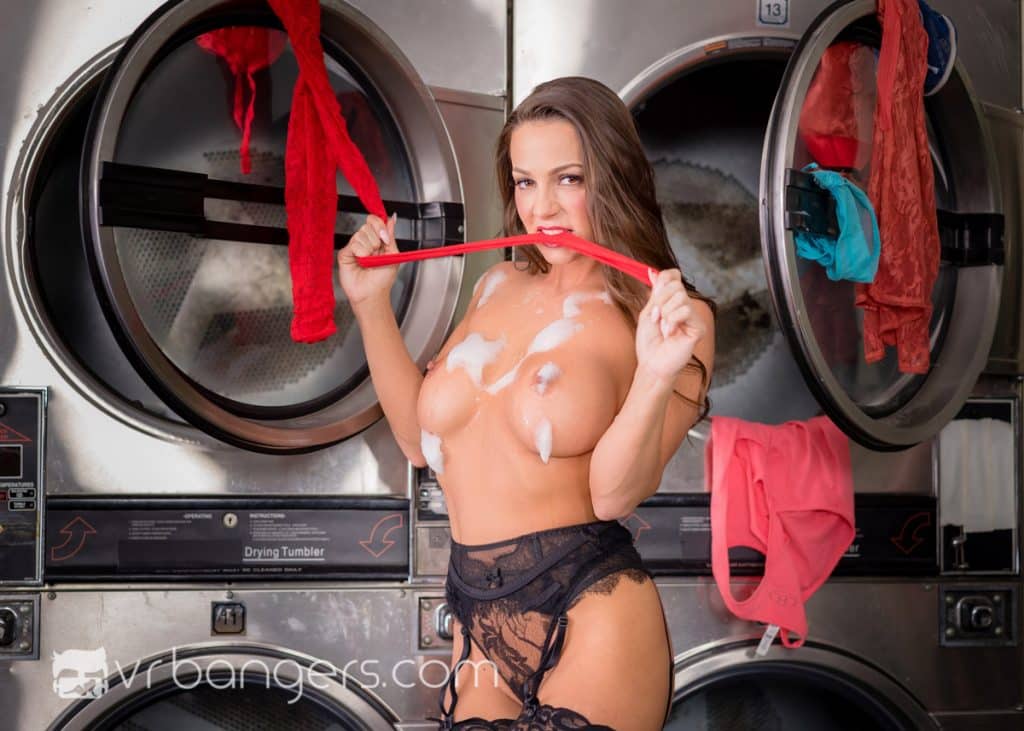 Garter belts are super sexy and add an extra dose of arousal when paired with the right type of nylons and Abigail totally rocks this look. She plays a horny girl seducing a guy in a laundry room and having hot nylon sex. She dances in front of you and you'll want to run your hands all over her hips and caress the lace of her underpants. Paul was wanting to rip the garter right off her with his teeth! Needless to say, we both got off watching her drip soap suds on her naked breasts and wetting her stockings to make them glisten like the scales of a mermaid. Who knew sex in a laundry room could be this hot?
Check out Sexy Babes in Lingerie Porn
When it comes to sex, you must dress to impress. That's my motto. Ladies decorating their bodies with stockings, nylons, fishnets and garter belts are so seductive. In fact, stockings have been fuelling men's fantasies for decades because they leave the upper thighs and crotch area bare. They not only look great, they feel great! Wearing fishnet stockings makes me feel like a sexy mermaid and I love getting off watching nylon-covered legs VR porn featuring ladies in hosiery, and I know you will too.