It goes without saying that I love me some hot VR porn. I've spent the past few years scouring the internet for all the best sites. But if there's one thing I would change about the whole medium it would be to broaden the range of available niches. I'm all for watching hardcore sex, but you know what they say, variety is the spice of life and a key ingredient in keeping things interesting. So without further ado here's my list of the top 5 VR porn niches that aren't available yet, but should be.
1. Interracial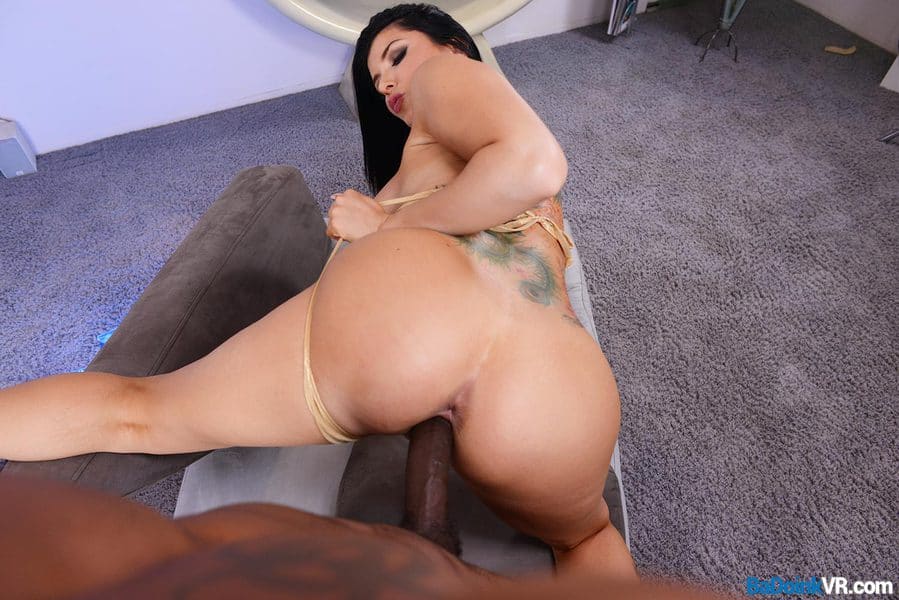 The lack of interracial virtual porn is perhaps the most surprising due to its popularity in regular 2D porn. Despite the fact that guys love to see white chicks fucked by black guys with big cocks, there's no site committed to that specific dynamic. While interracial scenes in 180° do exist, they're almost too few to mention. I'm willing to bet that the second a dedicated site comes online, it'll be gangbusters. That said, you will find a few instances of interracial VR sex on Badoink VR. 
2. BBW
The allure of BBW porn is as strong as the Sirens' song and if you thought watching big beautiful women have sex was hot before, just imagine what those big booties, titties and bodies would look when they pop out of your virtual viewer. It would an immersive, erotic experience that you wouldn't soon forget.  
3. Gigantism
They don't even need to scout for giant Amazonian women since this niche could easily be adapted to VR porn through camera tricks that manipulate scaling as well as other technical aspects. I have no doubt that when George Costanza said he wanted to have sex with a giant, he was echoing the thoughts of the everyman and this experience could be afforded to every man with a virtual reality headset.   
4. Peeing
Piss porn. Some hate it, some love it. I think adapting it for immersive virtual experiences would be perfect for fans and those who are just a little piss-curious. Just think about it, all the messy fun without any of the mess. Thank you technology!  
5. Orgy
Orgies might not be for everybody, but I sure like them. Nothing like a bunch of hot naked bodies getting down. Whenever I watch orgies in 2D there's a part of me that wants to join in on the fun so bad – and watching it through a VR headset is basically the next big thing. Plus, orgies in 360° 3D would be way better suited than a 180° point of view so that you can see all the hardcore action going on around you.