StasyQ used to just offering their glamcore content in 4K but now you can watch hardcore glam virtual reality porn videos! What a time to be a alive, right? Send comments via email.

Pros
Excellent VR streaming
Original soundtrack
Many standard videos in 4K
Cons
Content not exclusively VR
No downloads
Bottom Line
StasyQ is an amazing glamcore site with some of the hottest babes ever getting fucked hardcore. There's a couple of things you should know right off the bat though. First off, there's no downloading here, it's streaming only. And if you have an HTC VIVE, you're not going to be able to use it. Aside from those caveats I really enjoyed this site. And they also have some pretty hot 4K videos.
My Full Stasy Q Review
I Know What You're Thinking... Who's Stasy Q?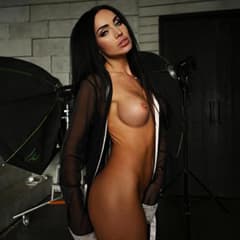 Straight off the bat I'll tell you that there's never been a real person named Stasy Q who's affiliated with this site. I think it's just a cute '80s inspired name that the producers thought was pretty nifty. However, the models' names all end in Q, so that's the entire extent of that theme.
An Original Soundtrack!
Stasy Q has got tunes! This is definitely not something that every site has. These play during the scenes. I wouldn't go so far as to say that I'm a music critic, but I listen to enough that I think I can call myself an enthusiast. If I were to describe the music, it would be very moody, very sexual electronic music. Definitely not the best, but I feel like it's an excellent pairing with their glamcore content. You can also stream them separately, but like you're going to find out in a moment, you can't download anything on this site.
Streaming-Only Virtual Videos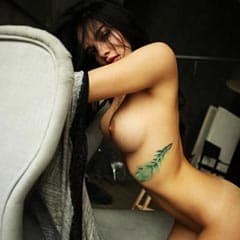 First and foremost, it's streaming only. Not just with the VR movies, but even their 4K videos and hi-res photos can't be downloaded. No doubt an anti-piracy effort to which I'm sympathetic, but, long story short, VR content being new and still prone to malfunctions and errors, it's so much more stable as a permanent file that you can download. I did manage to stream a video through my Oculus & Cardboard headsets and it was pretty good. But if you've got an HTC VIVE then you're going to be even more disappointed because the site was, at the time of my review, experiencing difficulties.
When I was streaming a scene through my Cardboard viewer, I noticed that there was something visually off about the video. The models seemed a little too far away and after I did some reading, apparently you have to adjust various settings on your player to get it working. It was little inconvenient, but I managed to improve the video despite operating both a mouse and keyboard with one hand.
These Q Girls Are Going to Make Your Head Spin
I know this might read as being a tad naive, but these Q girls … oooh-wee! Y'know what I'm sayin'? Trust me, I've seen enough naked dames to last 100 lifetimes, but these women are so uniquely gorgeous and exude such an irresistible brand of sexuality that they alone should be reason enough to sign up right away. That, and the fact the 4K videos and hi-res photos are utilized under what has to be a deliberately glamorous artistic direction.
My final verdict must be that as a VR site, StasyQ sure is unique. There's a couple of technical problems and limitations, but if I managed to work around them, I imagine most other people will too. Here's their Tumblr, Instagram, Twitter and Facebook feeds in case you want to be kept updated. Who knows, they could very well improve their site soon and when they do, you better believe they'll post it on their news feed. Here's hopin'!
Click Here To Visit Website
Similar Babes VR

If you've got a thing for amateur lesbians and you own a VR headset, this site was made for you. These girls love fooling around and you'll love watching them in 180° stereoscopic 3D.
Sign Up Today!
Get exclusive email offers and find your next fav VR beauty.

Virtual X Porn has a roster of European models who just can't seem to get enough sex. So strap on your VR goggles and you can have a crack at them too!

Find yourself right in the middle of the action as the gorgeous girls on Stripz VR put on sensual and arousing stripteases for you in virtual reality. Reach out and try to touch them!

Wanna hit the clubs tonight? Well, keep in mind the dress code, plus you gotta pay cover, etc. Why not just stay in and go to VR Clubz instead? You'll get lucky every time.

How does that old saying go? Sugar and spice and all things nice, that's what girls are made of? The only girls I'm interested in have to be in 3D! VR Girlz is a must-watch.